The Latest Updates from the Credit Union Awareness Program
Posted by Andrew Kobialka on August 29, 2022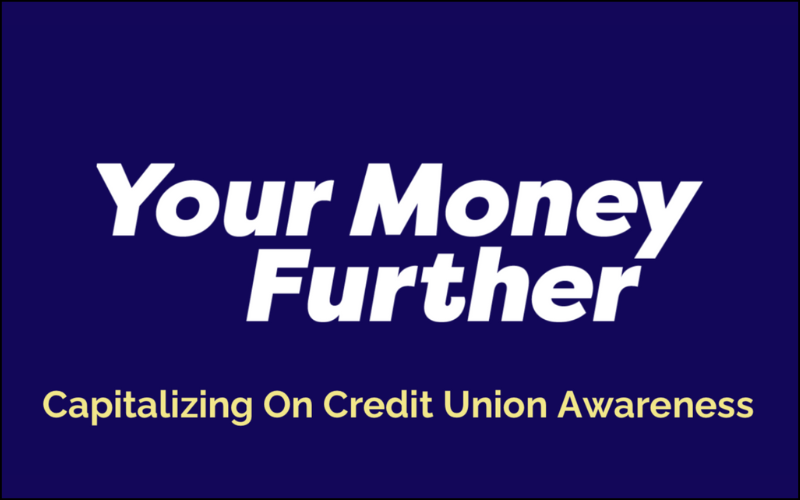 It's been a successful year so far for Credit Union Awareness. The national program's strategic expansion kicked off on April 4 with a refresh of the YourMoneyFurther.com consumer website, a robust consumer marketing campaign themed "Stand With A Credit Union," and the ability for participating credit unions to now connect more directly with consumers interested in joining or borrowing.
Below is some of the latest information from the Credit Union Awareness team.
Webinar: Turning Web Traffic into Action
Digital agency The Sasha Group collaborated with the Credit Union Awareness team to host an educational webinar, "Turning YourMoneyFurther.com Traffic into Membership Opportunities." Watch the recording using the link below, and check out the presentation deck as well.
Link to Recording 
Passcode: #c7Kcx7+
The Credit Union Awareness team also created a great new resource to help marketers at participating credit unions make the most of the consumer traffic coming to their websites from YourMoneyFurther.com. Available on ContributorHQ, the "Pixeling and UTM Best Practices" guide is designed to provide clear direction for tracking and measuring consumer traffic and helping close the lead opportunity for new memberships and loans.
July and August Campaign Performance Dashboards
Learn how the program fared in July and August, and discover data insights from YourMoneyFurther.com, including the top three best-performing pages and top 12 locations (based on sessions). Spoiler: Cities in Arizona and Washington made the list!
Preparing for 2023 Participant Renewals
Over the next few weeks, the Credit Union Awareness team will begin reaching out to current credit union program participants to offer them an opportunity to continue their participation for 2023. Credit unions will no doubt be thrilled by the increased traffic to YourMoneyFurther.com, as well as the opportunities to engage with consumers more directly and measurably. Additionally, because the program has continued to focus on efficiency and engagement, the cost to participate is significantly less than in previous years. The team looks forward to starting its fifth year with more results and credit union participants!
For questions about the Credit Union Awareness program or how to become a contributor, please contact Karla Davis, Director of Awareness Development.
Posted in Public Awareness, Top Headlines.