TruWest Credit Union Honors Milestone Anniversary
Posted by Andrew Kobialka on August 12, 2022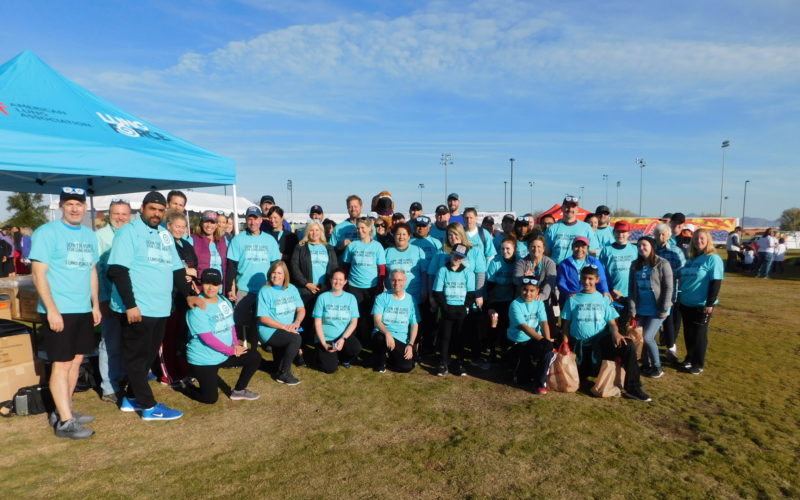 TruWest Credit Union celebrated 70 years of distinguished service on Aug. 12. A cooperative with a rich history of service to its members, involvement in the community, and dedication to its employees, TruWest lives and breathes the long-standing philosophy of "People Helping People."
From a humble start in 1952 as Motorola Credit Union, TruWest has expanded its membership to over 93,000, providing trusted financial solutions and services to members in 12 branch locations in Arizona and Texas.
"The TruDifference is woven into everything we do," said Alan Althouse, president and CEO at TruWest Credit Union. "It is a pledge to provide members great rates and great service and a culture of caring for our members, our employees and the community."
Since its opening, TruWest has shown a commitment to supporting the communities in which it operates. The member-owned organization has championed several charitable causes and organizations including The American Lung Association, Phoenix Children's Hospital, Dell Children's Medical Center and Mesa Community College's First-Year Experience Program.
As part of celebrating 70 years of service in the community, TruWest is launching the 70 days of 700 hours of service challenge for its employees starting Aug. 12th. Through Oct. 21, TruWest staff will have the opportunity to provide 700 combined hours in community service.
"TruWest believes in giving back through volunteer efforts," said Jennifer Kimmell, senior vice president and chief marketing officer at TruWest Credit Union. "We are excited to encourage our employees to really represent what TruWest believes in – providing community service from all employees over 70 days."
The organization is also launching a 70th anniversary TruWest Visa credit card giveaway, awarding a grand prize of a $10,000 statement credit and seven second place prizes of $1,000 statement credits. For every TruWest Visa credit card purchase, members will receive an entry into the drawing.
To learn more about the history of TruWest Credit Union, and the organization's commitment to service and the community since its inception, visit truwest.org/70.
Posted in Arizona, Regional Member News.