OCCU Foundation Donates $300,000 to PeaceHealth Child Life Specialist Program
Posted by Andrew Kobialka on July 14, 2022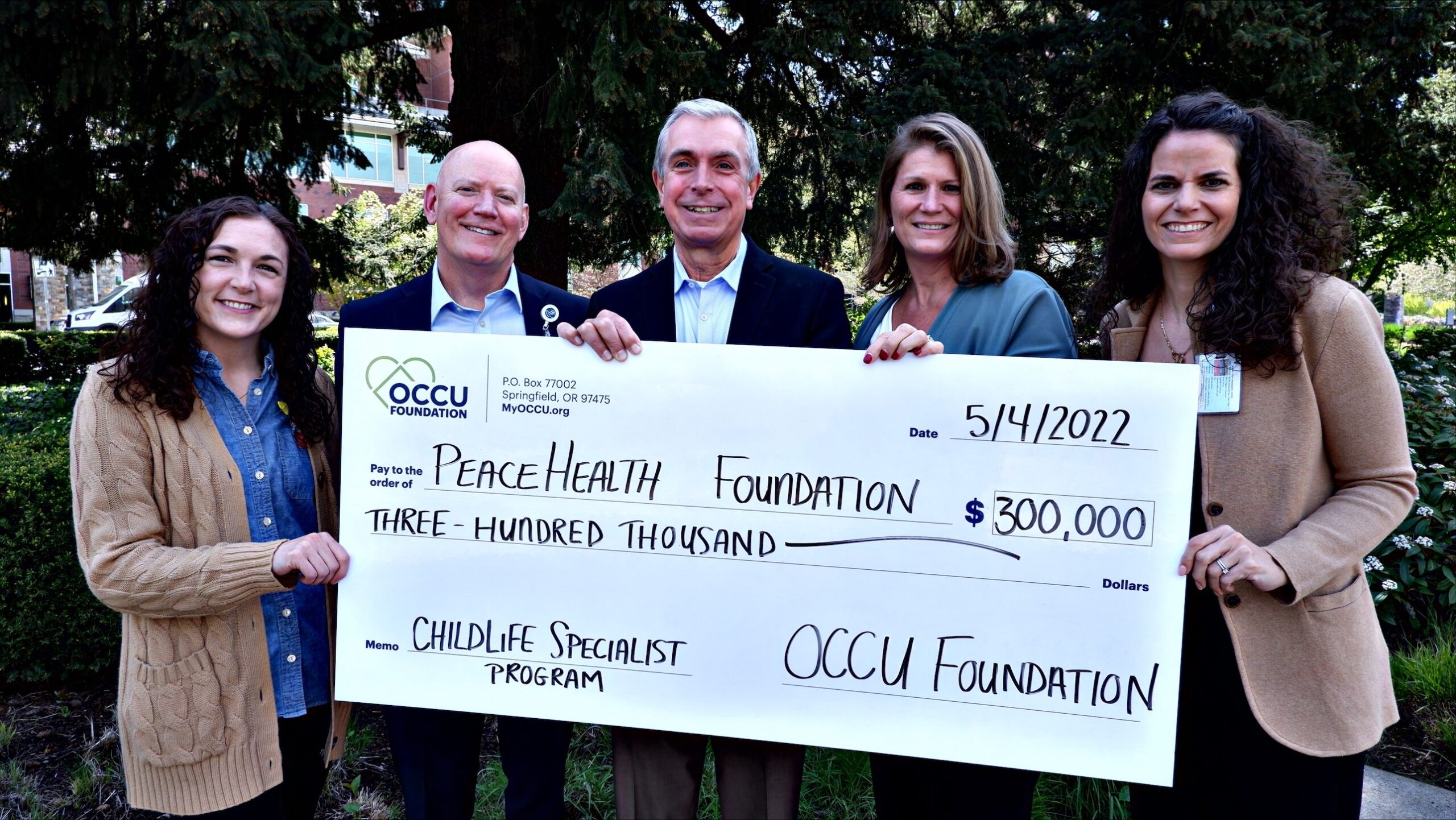 What if kids were not scared to go to the hospital? What if parents had someone to stand beside them to offer emotional support during a stressful time?
Those are the goals of PeaceHealth's Child Life Specialist program and with a significant donation from the OCCU Foundation, the program will be expanded to help even more children and families in the future.
OCCU Foundation, based in Springfield, Oregon, has pledged to support the position for three years with a $300,000 donation. The contribution is a lead gift to PeaceHealth's $1 million fundraising campaign.
"OCCU Foundation is in awe of the support the Child Life Specialists provide every day for children and families in our community during their time in the hospital," said Ron Neumann, OCCU Foundation board chair. "We believe in the impact this team makes on a daily basis for our community. We are proud to have the opportunity to offer the lead gift to expand this vital program to pediatric surgical patients and beyond."
PeaceHealth's certified Child Life Specialists help infants, children, youth, and families cope with the stress and uncertainty of illness, trauma, and loss. The specialists provide evidence-based assistance that is both developmentally and psychologically appropriate. That assistance can include therapeutic play, preparation for procedures
And education to help reduce fear, anxiety, and pain. The current team of three Child Life Specialists provides aid to 1,500 pediatric patients annually.
OCCU Foundation's gift will help PeaceHealth hire additional Child Life Specialist staff at PeaceHealth Sacred Heart Medical Center at RiverBend.
"We are incredibly thankful to continue partnering with OCCUF and grateful for their offer to invest in the further development of our Child Life program," said Barb Blair, lead child life specialist at RiverBend. "This generous lead gift from OCCUF will have a tremendous impact on the emotional and developmental needs of children receiving healthcare throughout our region as well as their families."
Posted in Oregon, Regional Member News.