The Latest Updates from the Credit Union Awareness Program
Posted by Andrew Kobialka on July 12, 2022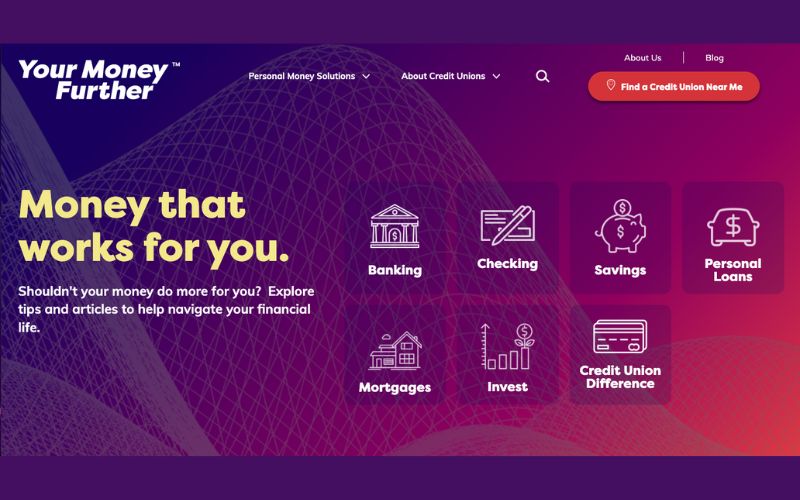 Halfway through 2022, the CUNA-led Credit Union Awareness program is seeing significant success. Building upon its momentum since launching in 2019, the national initiative has raised consumers' unaided consideration of credit unions by 25% — an increase of 11 basis points, or about 22 million people, from the baseline.
In April, the Credit Union Awareness team launched a new and improved consumer-facing website, YourMoneyFurther.com, which connects consumers to credit unions in their area and features a variety of content dispelling myths about not-for-profit cooperative financial institutions. Since the new site went live, search impressions are approaching 45,000 per day, and organic search traffic has increased by 45% year over year. The Credit Union Locator feature has seen more than 104,000 page views, an increase of 80% year over year.
Here are some of the latest updates from the Credit Union Awareness team:
Upcoming Webinar: Turning YourMoneyFurther.com Traffic into Credit Union Opportunities
The YourMoneyFurther.com website connects thousands of consumers a month with participating credit unions. Participants can track consumer traffic and product/service interest on their websites. During this webinar, scheduled for Aug. 4 at 4 p.m. ET, The Sasha Group (our digital agency) will review tactics to help credit unions maximize consumer engagement opportunities from both YourMoneyFurther.com and the Credit Union Awareness program. Register here.
CU Broadcast Interview 
Earlier this month, Christopher Lorence, Executive Director of Credit Union Awareness, spoke with Mike Lawson at CU Broadcast about the program's continued success. Lorence shared program updates — including the 11-point increase in consumer awareness and consideration — what this increase means for credit unions, and what's in store for the future of Credit Union Awareness. Watch the interview here.
Top Filters Used on YourMoneyFurther.com Credit Union Locator
Although the new YourMoneyFurther.com site has only been live for about three months, some interesting insights are already emerging. For example, the Credit Union Awareness team learned that the top four filters used on the Credit Union Locator feature are: "10 miles," "Financial Counseling," "Mobile Banking," and "Online Banking." This sheds some light into the target demographic's mindset when it comes to banking, revealing that consumers want three key things:
"I want locations that are close to me."
"I'm interested in getting help with my finances​."
"I want a credit union with digital access​."
Connecting with Consumers via YourMoneyFurther.com
As digital and organic-driven consumer traffic to YourMoneyFurther.com continues to increase rapidly, consumer searches for credit unions using the embedded locator are also on the rise. Program participating credit unions can now connect with consumers who visit their website from YourMoneyFurther.com. Credit unions can track not only consumer traffic but also product interest for more precise follow-up and engagement.
To do so, participating credit unions must connect their YourMoneyFurther.com locator listing with their own website. This 35-40-minute, one-time process is an essential part of completing the consumer journey towards membership. An easy-to-follow tutorial can be found here.
For questions about the Credit Union Awareness program or how to become a contributor, please contact Karla Davis, Director of Awareness Development.
Posted in Public Awareness.