Level Up Your Advocacy Skills to Build Relationships and Break Barriers
Posted by Ben Shuey on June 14, 2022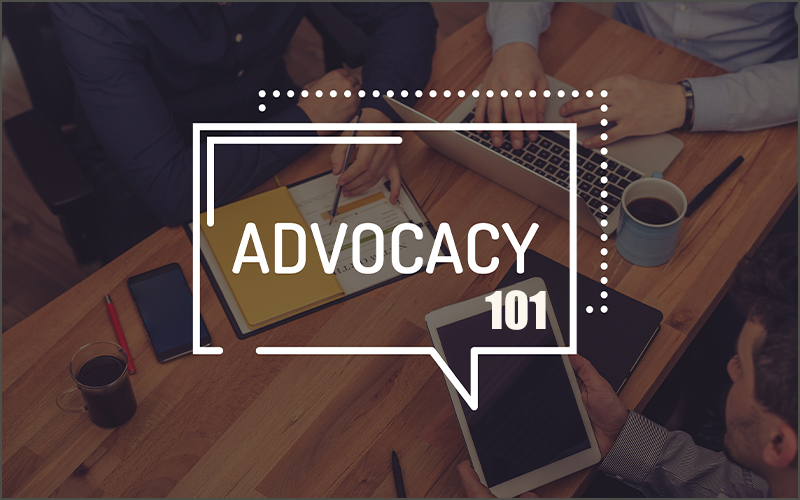 Making sure elected officials at the state and federal level understand the unique ways credit unions impact their members and communities is essential to advancing the Movement's key legislative priorities.
But it can be challenging to know where and how to start telling that story, especially for a first-time advocate. That's why your Association is hosting a free workshop this summer to arm you with the resources and tools you need to gain the ear of decision-makers.
Register today for the free Advocacy 101 Training, taking place virtually July 20-21.  
The program is intended for anyone interested in becoming a better advocate. Whether you're a branch manager or a CEO, if you've got a passion for advocacy — talking with elected officials and others about the Credit Union Movement — then this program is a great fit for you.
Here are 4 reasons to attend:
You'll learn how to communicate with elected officials and articulate the Credit Union Difference and move the needle on credit union legislation.
The training will help you develop a greater understanding of the best ways to engage in credit union advocacy across local, state, and federal levels.
Using your newfound skills, you'll know how to create a personal advocacy strategy for you and your credit union.
During the program, you'll hear directly from legislators and their staff — the very same people you'll be advocating to when you've completed the training.
Steadfast credit union advocacy has never been more important. Make your voice heard — learn more about the training program online and register now.
Questions?
For assistance with registration, please contact Ryan Lee, Sr. Manager of Events and Programs.
Posted in Advocacy News, Events.