Q&A: Rogue Credit Union's Matt Stephenson on His New Role as President & CEO
Posted by Ben Shuey on June 7, 2022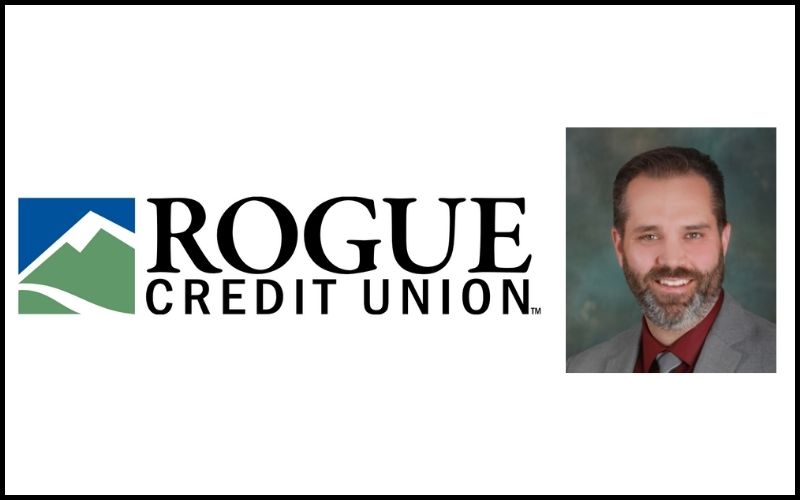 In April, Rogue Credit Union, based in Medford, Oregon, welcomed Matt Stephenson as its new President and CEO following the retirement of long-time CEO Gene Pelham.
Stephenson joined the credit union in 2004, serving as the Executive Vice President for the last 10 years and President over the past year. His leadership has played an instrumental role in several successful projects at the credit union, including a core system conversion and a merger with Malheur Federal Credit Union, which expanded its footprint into Idaho.
"It was important to the Board of Directors to select a President and CEO who would continue to provide strategic vision, leadership development, commitment to community, and doing what is right for the members at Rogue," said Rogue Board Chair, Philip Smith.
Stephenson recently spoke with Anthem about his credit union journey and vision for Rogue in the coming years.
Anthem: As you take on the role of President and CEO, looking back, what do you contribute to your success?
Matt Stephenson: I have been extremely blessed with amazing mentors: a father that taught me the value of faith, education, and hard work, a religious leader that helped me see possibility, and two credit union leaders that taught me the ropes and consistently encouraged me. Their support along with hard work and consistent goal setting paved the way. I am determined to provide similar support to the next generation of leaders.
Anthem: What do you hope to continue at Rogue and what's on the horizon?
MS: Our strategy of building loyalty with our members, our team, and our community has proven very successful. I plan to continue that work with our amazing team. We will continue to find creative ways to build loyalty and help even more members in the future.
Anthem: Rogue reported that in Q4 of 2021 it had grown to more than 180,000 members, an 11.69% annualized increase. How do you maintain that close, personalized service while serving a wider community?
MS: Growth is amazing… and also one of our greatest challenges! We have a saying at Rogue that we need to be large enough to matter but small enough to care. What that really means is that we need to continue to grow so that we can support our members with improved products and expanded services while still having it feel like a small hometown credit union when you walk into a branch. It's a lofty goal, but one we can reach. The key will be to continue having great team members in our local branches and contact centers that help members when they need it.
Anthem: What should your members, employees, and the community know about you?
MS: I am a lifelong credit union member and supporter. I remember attending credit union annual meetings as a child with my father who served as a credit union board member. I love this Movement, and I am passionate about helping individuals on their path to financial well-being.
Have a question or comment about this story? Email us!
Posted in Leadership.