Idaho's May Primary Brings New Faces to the Legislature
Posted by Ben Shuey on May 20, 2022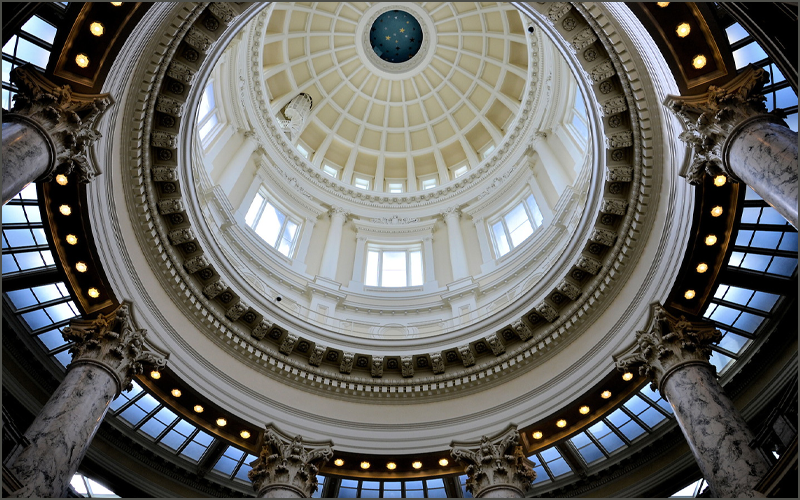 Following Tuesday's primary election in Idaho, we will see several familiar faces continuing their fight for statewide elected office in the November general election; however, in the Idaho Legislature, some unprecedented outcomes left well-known leaders at the short end of the vote tally.
Statewide Offices & Congressional Seats
Governor Brad Little (R) was successful in his bid to retain the state's highest office, having received 53% of the primary vote amid six other challengers, including current Lt. Governor Janice McGeachin. Governor Little will be highly favored going into the general election against Stephen Heidt, who won the Democratic nomination, as well as candidates from the Constitution and Libertarian parties.
Scott Bedke (R – Oakley – 27), current Speaker of the Idaho House of Representatives, was successful in his bid to be Idaho's next Lt. Governor. Bedke overcame a challenge from his colleague in the House, Rep. Priscilla Giddings (R – White Bird – 7), by a relatively wide margin. He will face two opponents in November.
There were several hard-fought primary races for statewide offices that will bring new faces to leadership roles within the Executive Branch in Idaho, following the general election, including:
Secretary of State
Shawn Keenan (D)   /   Phil McGrane (R)
Attorney General
Raul Labrador (R)    /    Steven Scanlin (D)
Superintendent of Public Instruction                
Debbie Critchfield (R)   /   Terry L. Gilbert (D)
State Treasurer
Jill Ellsworth (D)    /    Julie Ellsworth (R)
State Controller
Dianna David (D)    /    Brandon Wolfe (R)
Senator Mike Crapo (R-ID) and Congressman Mike Simpson (R – ID2) were both successful in their primary bids to return to Congress. Congressman Russ Fulcher (R – ID1) was unopposed in his primary race. All three members of the Idaho delegation will face Democratic challengers in the general election.
Idaho Legislative Races
As we review the legislative races that were partially decided in Tuesday's primary, Idaho's credit unions have an exceptional opportunity for education and accelerated grassroots attention as a host of new faces will be taking seats in the Idaho Legislature in January 2023.
In this week's legislative primary races, 19 incumbents lost their seats, which is an unprecedented number of sitting legislators being ousted. Several of those races resulted in positive outcomes for credit union issues; however, we did witness a handful of credit union supporters who lost their seats.
Currently, four legislative races are likely to be decided by a margin of fewer than 50 votes. One of those races includes Senate Commerce Committee Chairman Jim Patrick (R – Twin Falls – 25), who appears to have lost his seat by a 36-vote  margin. As you recall, Chairman Patrick was the 2022 NWCUA Community Impact Award recipient and has sponsored our credit union legislation for the last several years, and we will closely monitor the ultimate result of this race. The most extreme example of these close races is the one between Rep. Scott Syme (R – Caldwell – 11) and Rep. Judy Boyle (R – Midvale – 9) who were double-bunked in their battle to return to the Idaho Legislature. Their race is currently showcasing a four (4) vote margin, in Boyle's favor. Rep. Syme has officially requested a recount in the race by the county clerks and the Secretary of State. Again, we will closely monitor these races as the official recounts begin.
Across the state, there was a great deal of success in re-electing credit union champions as well as connecting and building new relationships with upcoming leaders. Specifically, in Eastern Idaho, we witnessed very positive outcomes in legislative races across those redrawn and reformulated districts.
In Northern Idaho, several incumbents were ousted in the primary for newcomers to the Idaho Legislature. Our key contacts and advocates will have a great opportunity to connect with these new leaders and educate them on the Credit Union Difference. House Business Committee Chairman Sage Dixon (R – Ponderay – 1) was successful in his bid to retain his seat, and he will be returning to the Legislature as he has no opponent in November's general election.
The Idaho Senate will look very different in 2023 than its current makeup. Specifically for Idaho credit unions and our issues, the Senate Commerce Committee will likely only return three (3) members of the current committee: Todd Lakey (R – Nampa – 12), Jim Guthrie (R – McCammon – 28), and Janie Ward-Engelking (D – Boise – 18).
Chairman Jim Patrick (R – Twin Falls – 25) is currently losing by 36 votes to newcomer Glenneda Zuiderveld (R).
Vice-Chair Mary Souza (R – CDA – 4) lost in her bid for Secretary of State.
Senator Fred Martin (R – Boise/Meridian – 15) lost to Rep. Codi Galloway (R).
Senator Peter Riggs (R – CDA – 4) lost to newcomer Carl Bjerke (R).
Senator Jeff Agenbroad (R – Nampa – 11) lost to newcomer Brian Lenney (R).
Senator Grant Burgoyne (D – Boise – 16) retired.
The outcome of the primary election (and general election in the fall) will bring many new faces to the Idaho House and Senate. At least 19 seats in the Idaho Senate (54% of the seats) and 34 seats in the Idaho House (48%) will have new legislators in the 2023 session. Some of these seats will be filled by current legislators changing chambers and a handful of former legislators, but the overall changes are unprecedented. Idaho credit union advocates will have several opportunities to get out and meet the individuals running in their local district for the Idaho Legislature.
Please connect with Ryan Fitzgerald to share your established relationships and prepare for opportunities to connect and educate!
Posted in Advocacy on the Move, Idaho Advocacy.