Federal Update Addressing Variety of Topics, Including Ukraine Aid
Posted by Ben Shuey on March 10, 2022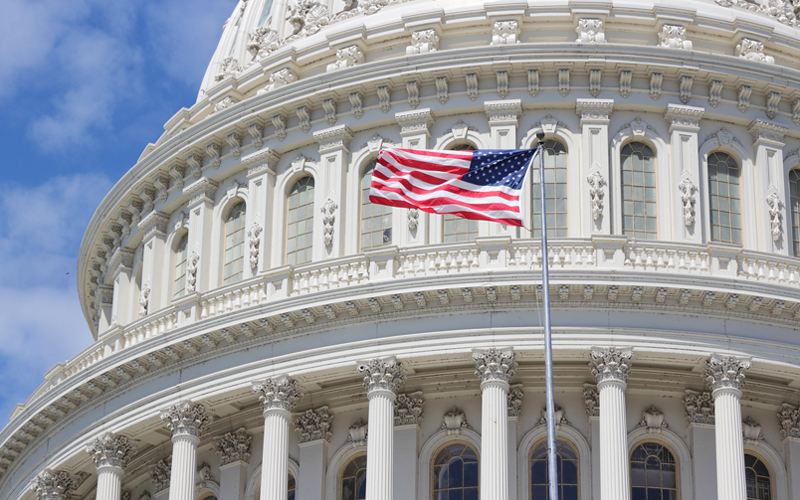 The U.S. House of Representatives is expected to vote today on a $1.5 trillion spending bill to keep the federal government funded and address a variety of other issues including $13.6 billion in aid for Ukraine and Eastern European countries.
At more than 2,700 pages, the legislation is being presented for a vote after months of bipartisan negotiations in the House and Senate between top Democratic and Republican appropriators. While the bill has many provisions, there are several elements to consider for credit unions.
Last week and into this week, credit unions from across the nation have been meeting with members of Congress from Idaho, Oregon, and Washington to address several issues including prioritizing credit union employee safety.
At present, federally chartered credit unions are still required to hold a special vote of the membership to expel members, even if their actions are against membership conduct agreements. Unfortunately, this sometimes means that even after written warnings or reprimands are issued for inappropriate or aggressive behavior, those individuals remain members of the credit union.
In Washington, D.C. last week, Northwest advocates asked for support in helping credit unions protect employees by signing on to the Credit Union Governance Modernization Act of 2021. Two bipartisan bills – H.R. 2311 and S. 1767 – were aimed at addressing this issue.
This important update has been included in the spending bill and represents a major win in updating the Federal Credit Union Act. What an incredible opportunity to highlight the importance of our collaborative advocacy work. We appreciate the network of advocates leaning in on this issue and ensuring it was included.
The appropriations bill also includes an over 9% increase in CDFI funding. CDFIs continue to be innovative in providing value to consumers and we are thrilled to see this remain a priority in Congress.
Additionally, H.R. 7003 has been introduced by House Financial Services Committee Chairwoman Maxine Waters (D-CA-43). This legislation would address field of membership and MBL issues that impact the collective ability of credit unions to better serve underserved communities. Once again, the Northwest's collective voice at last week's CUNA GAC moved the needle on this issue.
Together, our advocacy voice is stronger, and that is made very clear in the positive news mentioned above.
Posted in Advocacy on the Move, Idaho Advocacy, Oregon Advocacy, Regulatory Advocacy, Washington Advocacy.