Priority Legislation Clears Senate Committee Unanimously
Posted by Ben Shuey on February 22, 2022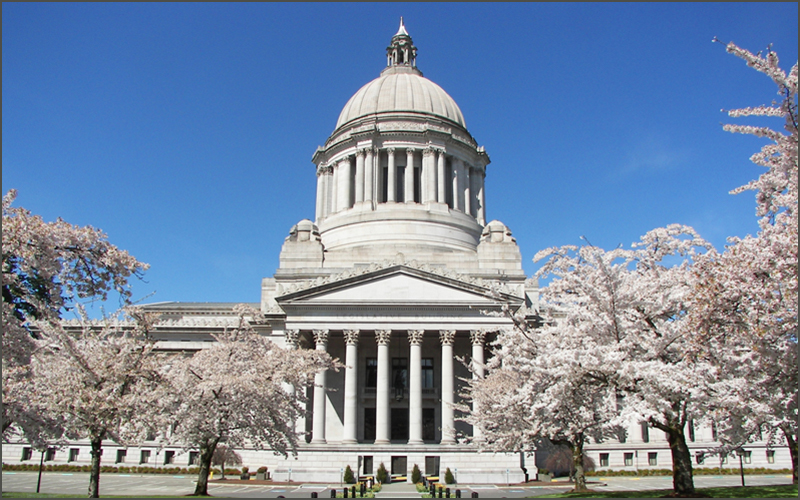 House Bill 1165 took another major step forward Tuesday morning after receiving a unanimous 7-0 vote by the Senate Financial Institutions Committee. The legislation modernizing the Washington State Credit Union Act now heads to the Senate Rules Committee before receiving a vote by the full chamber in the next 10 days.
Despite continued opposition from the banking industry lawmakers have continued to recognize the incredible work credit unions are doing to serve their members and communities and with passage of the bill will help ensure you can continue providing the services your members need, deserve, and expect now and into the future.
Lawmakers have until Thursday evening to advance bills that originated in the opposite chamber from policy committees. In addition to the incredible work of House sponsors and committee members we also greatly appreciate the work of Senator Mark Mullet, D-Issaquah, Senator Perry Dozier, R-Waitsburg, and Senator Lynda Wilson, R-Vancouver for moving the bill forward with broad support.
Credit union advocates should stay tuned for an upcoming opportunity to contact your local senator directly and ask for their support before a floor vote.
And most importantly thank you for everything all credit union advocates have done to get the bill this far, which shows up in many ways most notably the work you do every single day to provide for the needs of your members and community.
Posted in Advocacy News, Advocacy on the Move, Arizona Advocacy, Colorado Advocacy, Idaho Advocacy, Oregon Advocacy, Regulatory Advocacy, Washington Advocacy, Wyoming Advocacy.