2022 Race for Idaho Governor Already Getting Crowded
Posted by Ben Shuey on May 24, 2021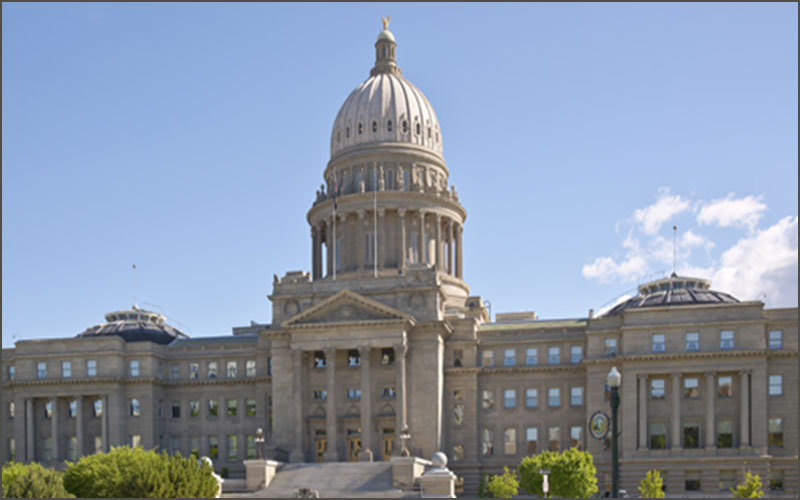 Only one week following the quasi-end of the 2021 Idaho Legislative Session and the race to be Idaho's Governor has already started to get crowded. Though the election won't happen until the end of 2022, things have already started to get a bit chippy between the candidates. As of today, eight individuals have filed the proper paperwork to begin raising funds and preparing to be added to the ballot in the run for the Governor's seat next year. The latest two candidates that have filed to challenge current Governor Brad Little (R) are the sitting Lt. Governor Janice McGeachin (R), and anti-government activist Ammon Bundy.
Here is how the ballot for the Governor's race would shake out, if the race were to be held today:
Brad Little (R) – Incumbent
Janice McGeachin (R) – Current Idaho Lt. Governor
Ammon Bundy (R) – Rancher
Jeff Cotton (R) – Attorney
John Dionne (Party Unaffiliated)
Edward Humphreys (R) – Financial Advisor
Lisa Marie (R) – perennial candidate who has run against Little before, as well as against Mike Simpson (R-ID) and for Ada Co. Sherriff.
Cody Usabel (R)
The differing opinions regarding the manner in which Idaho leaders handled the COVID-19 pandemic, the breadth of spending on public education, as well as the overall size of the state government are the leading issues that appear to be bringing so many contenders out to announce their candidacy for office, including for the Lt. Governor's seat, now that McGeachin has announced her plans to seek higher office. Below are the individuals who have already announced their candidacy for statewide office, although we expect to hear announcements from additional leaders for some of the key races over the course of the summer.
Lt. Governor
State Representative Priscilla Giddings (R – White Bird – 7)
Former State Representative Luke Malek (R – CDA – 4)
Secretary of State
Phil McGrane (R) – Ada County Treasurer
State Senator Mary Souza (R – CDA – 4)
State Superintendent of Public Schools
Debbie Critchfield (R) – Chair, Idaho State Board of Education
Jeff Dillon (R) – Wilder School District Superintendent
Branden Durst (R) – Former Democratic State Representative (D – Boise – 18) – Running as a Republican
Posted in Advocacy on the Move, Idaho Advocacy.