Idaho Legislature (Somewhat) Adjourns the Session for 2021
Posted by Ben Shuey on May 13, 2021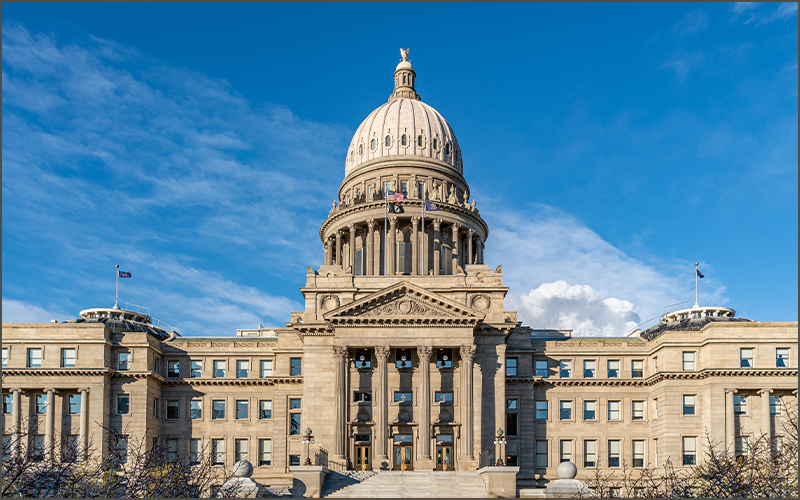 After breaking the record for the longest Legislative Session in State history, at 122 Days, the Idaho Legislature has returned to their districts, having completed their business for the year…but are they done?
It has been a tumultuous five months of legislative proceedings, with all of the makings of a Hollywood thriller — power battles, misconduct allegations, and epic struggles to complete the annual work of the Legislature. After returning from a seven-day recess, yesterday morning, the Idaho Legislature successfully completed the remainder of their work, including a few supplemental appropriations bills that were identified after they recessed early last week. The Legislature recessed to allow Governor Little to take action on dozens of bills that were completed at the beginning of the week, including several contentious tax cut, appropriations, and policy bills. If the Governor had taken steps to veto some of those bills, the Legislature wanted to be able to discuss potential overrides of his actions. In the end, Governor Little did not veto any of the proposals that were key to finishing up 2021 business, so leaders moved to close up shop for the year.
Around 11 p.m. last night, the Idaho Senate voted to officially adjourn, sine die, ending the 2021 legislative activity for the Senate. A few minutes after hearing the action taken by the Senate, the House responded by passing a motion to recess, subject to the call of the Speaker of the House, until December 31. This action allows House Speaker Scott Bedke (R-Oakley-27) to call the House back into legislative session this year if he believes there to be a need for legislative action.
"If the unforeseen happens this coming summer, then the Legislature is in a position to react to that," Bedke said. "It's going to have to be special circumstances … like another billion dollars of "unanticipated" federal money appropriated to the state" (Eye on Boise, May 12, 2021 – Ryan Suppe, Idaho Press Tribune).
With the action taken by the House, Senate Majority Leader Kelly Anthon (R-Buley-27) explained that the House could potentially call itself back into session later this year, and force the Senate to return as well.
Following a very interesting legislative session, the NWCUA is pleased that a number of legislative wins were accomplished to benefit Idaho's credit unions in the years to come. Be on the lookout for the NWCUA Advocacy Team's 2021 Legislative Wrap-Up Report, coming in the next few weeks. Thank you to our Idaho advocates who made an impact on the proceedings of this year's legislative activities.
Posted in Advocacy on the Move, Idaho Advocacy.