Idaho Legislature Recesses After Completing Majority of Work
Posted by Ben Shuey on May 6, 2021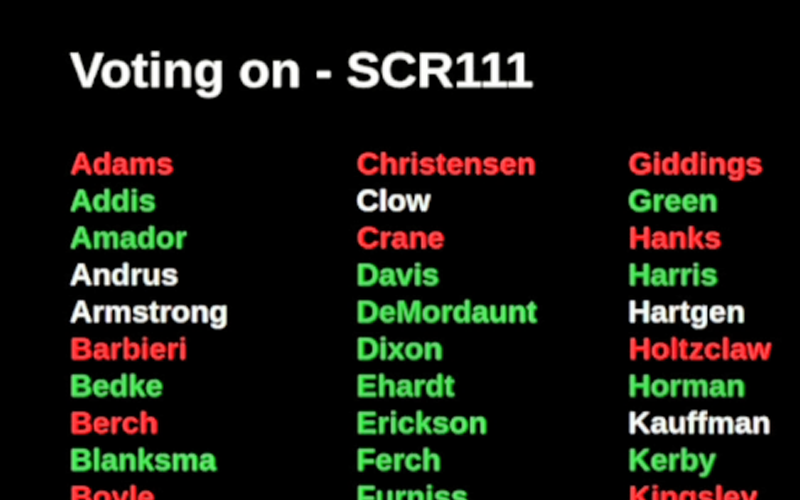 Late Wednesday evening, the Idaho Senate and House worked through the vast majority of their remaining legislative work, including passing several leftover appropriations bills and a concurrent resolution that called for both bodies to recess until May 12, 2021.  Taking this step will ensure the 2021 Legislative Session will be the longest Session in state history, coming in at least at 122 days, which surpasses the previous record of 118 days set in 2013.   The Legislature is taking this recess to monitor and potentially take action on any legislation that Governor Little decides to veto.  After receipt of passed legislation, the Governor has five days to take action on any bills he receives, which is the purpose for the weeklong recess.
The concurrent resolution outlining the recess, SCR 111, also suspended lawmakers' per diem for expenses during the recess, which several lawmakers disagreed with, expressing their belief that they should continue to get expense payments while the body was still in Session.  The resolution passed the House on a 35-22 vote, with 12 members absent.
Once the Idaho Legislature returns from their break they will respond to any gubernatorial vetoes, take action on any remaining bills and make a final determination on whether they will sine' adjourn or take an extended recess for a part or the remainder of 2021. The NWCUA Advocacy team will continue to keep you abreast of the next steps that will be taken by the Idaho Legislature.
Posted in Advocacy on the Move, Idaho Advocacy.