Governor Little Signs Legislation Developed and Supported by NWCUA
Posted by Ben Shuey on April 15, 2021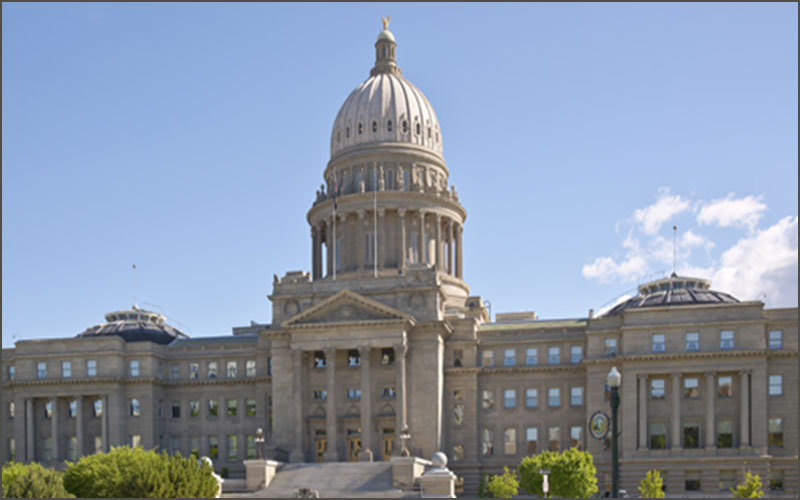 On Tuesday, Governor Little signed into law two pieces of legislation that were important to Idaho's credit unions, following passage by the Idaho Legislature. Senate Bill 1131, which was a collaboration of the NWCUA and the Idaho Banker's Association, was drafted in an effort to reduce the administrative burdens in how our credit unions manage court ordered garnishments.  The goal of the legislation was to align federal law with state law in regards to the required look back period when a garnishment is received. The look back period now matches federal law at a two month period and credit unions no longer need to look back at 60 days and at 64 days.  Additionally, the new law allows financial institutions (FI) to end the effectiveness of a one time garnishment, if the judgement creditor does not take action within 30-days, following an initial FI response. Lastly, we incorporated a modest fee increase for the research and filing of a garnishment in an attempt to offset the administrative cost of the garnishment process.
The second bill Governor Little signed, yesterday morning, was SB 1102, which establishes an Electronic Vehicle Credentialing (EVC) program in the State of Idaho.  In developing an EVC framework in our State, it will allow authorized providers to electronically file vehicle title and registration applications with the Idaho Transportation Department (ITD), significantly improving the speed and efficiency of titling and registration of motor vehicles. Through the EVC process, authorized Idaho financial institutions and other automobile lenders will be able to securely submit automobile sales, lending and ownership documentation as well as applicable applications, electronically, without having to submit physical applications or make trips to the local county DMV.  This process will ensure title applications are submitted in a timely fashion and auto lenders are not reliant on the purchaser or the dealer to finalize the documentation and perfect applicable liens.
SB 1131 and SB1102 will both become effective on July 1, 2021, as with most standard legislation passed by the Idaho Legislature and signed into law.
The Idaho Legislature is working towards finishing up their business for 2021; however, a great deal of work on large issues continue to remain on the agendas of the House, with the Senate awaiting action or negotiations.  On Tuesday, the Senate finished the vast majority of their business and adjourned until Monday morning, as they await House action on a number of bills that appear to be in a consistent slow roll.
Senate Majority Leader Kelly Anthon (R – Burley – 27) showed his appreciation for the work of the Senators before he adjourned the body until next week.  "We committed to pick up right where we left off and try to get the people's business done as quickly as we could. To that end, as you are well aware, we spent a lot of time on the floor in the last week, including evenings, so that we could accomplish that task. We have a very few number of items left in the calendars of the Senate. The truth is, they are matters which we are eager, we are anxious to take up, because they are so important to the Idaho people, including tax cuts, transportation spending, and perhaps ways that we can deal with the ongoing issues of property tax concerns in many of our areas of our state."
"At this point, senators," he said, "what we have arrived at is a place where in order for us to take up that vital business, we first need to know what we're dealing with. In order for us to know how much we have available for tax cuts, for transportation, and other matters, we need to first finish up budgeting for the state of Idaho to know what's available. And to that end, we feel that we cannot move forward without an opportunity for the body across the rotunda to catch up, to deal with some of their own concerns with regard to the budget, to allow our governor an opportunity to review some of the legislation that now has arrived at his desk, and from that point, the only point that makes sense, move forward."
Posted in Advocacy on the Move, Idaho Advocacy.