Important CU Legislation Advances in the Idaho Legislature
Posted by Ben Shuey on February 23, 2021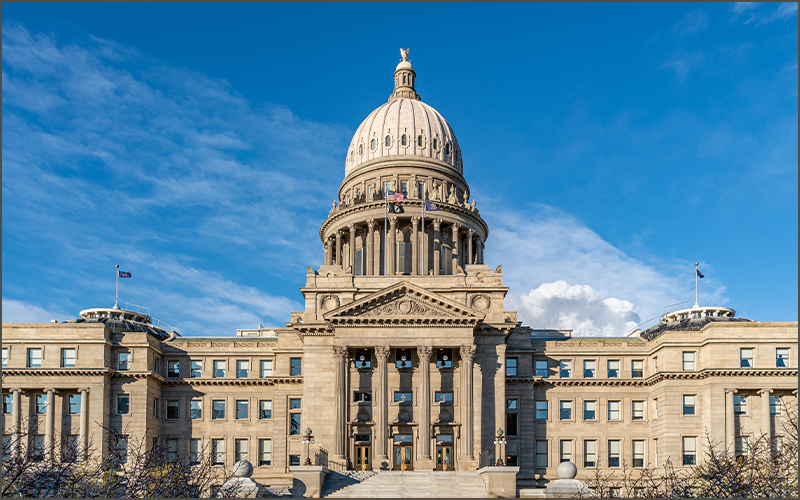 It has been a busy week and a half in the Idaho Legislature for important legislation being developed and advocated for by the NWCUA's Advocacy Team.
On Monday, SB 1131, a bill to update and modernize garnishment requirements in the state, was approved out of the Senate Judiciary and Rules Committee on a unanimous vote.  The NWCUA is working closely with the Idaho Banker's Association to make the minor adjustments and streamlined modifications to current garnishment statute.  The legislation takes three main actions:
 SB 1131 would align Idaho statute and federal law in regard to the timeframe required to look back in the accounts of the person being identified for garnishment. If passed, Idaho law would match federal law and only require a single two-month or 60 day look back period.
The legislation would also add a time limit when a judgement creditor may object or take exception to the garnishment response received by a financial institution at 30 days, on single garnishment requests.  As it stands now, these asset tests or requests for information on single serve garnishments can linger on for months and months, with no specific process to end the review.
Finally, S. 1131 provides a modest increase in the research and filing fees for garnishments processing, which has not been increased in over a decade.  It takes the fees for garnishment research and account review from $5.00 to $7.00 and for garnishment processing from $10.00 to $12.00.
Senate Judiciary Committee Chairman Todd Lakey will be carrying the proposed updates to the garnishment statute before the full Senate.
Earlier this afternoon, SB 1102, a bill that would establish an Electronic Vehicle Credentialing (EVC) program in the State of Idaho was passed out of the Senate Transportation Committee on a unanimous vote.  By developing an EVC framework in Idaho, it will allow authorized providers to electronically file vehicle title and registration applications with the Idaho Transportation Department (ITD), which will significantly improve the speed and efficiency of titling and registering motor vehicles. Through the EVC process, Idaho credit unions  will be able to securely submit automobile sales, lending and ownership documentation and applications electronically, without having to submit physical applications or physical copies to the local counties or through the ITD.  We look forward to getting this bill moved through the process in hope that it will significantly improve the titling and registration processes for our members.
Lastly, the NWCUA team testified before the Senate Transportation Committee regarding the current processing backlog of vehicle titles, which could lead to perfection issues, if not managed properly.  The legislature has introduced a bill, HB 49, which will allow a standardized letter to be published by ITD, which can be utilized temporarily in lieu of the perfected title, until those titles can be properly processed.  The NWCUA sent a letter to the Chairs of both House Transportation & Defense Committee and the Senate Transportation Committee to ensure our Idaho credit unions would have input on what information the temporary letter would contain and how it would be published to the industry.  ITD Administrator, Alberto Gonzalez, has agreed to work closely with us to ensure we would have input on the temporary letter and planned to publish the letter to all auto lenders to ensure they had an understanding of what ITD would produce as a temporary letter and what information it would contain.  ITD believes they can rectify the current backlog, in short order, but we will keep our members closely informed of these discussions and inform you of the standardized letter in lieu of a finalized title, once it is published by ITD.
The 2021 Legislative Session roles on with some expediency to set budgets and get work accomplished in a timely manner.  We will continue to keep you informed as pressing issues continue to present themselves, as we continue in this year's advocacy season. Be on the lookout for legislative meeting invites, which will begin taking place next week!
Posted in Advocacy on the Move, Idaho Advocacy.