Washington State Primary Election Update
Posted by Ben Shuey on August 5, 2020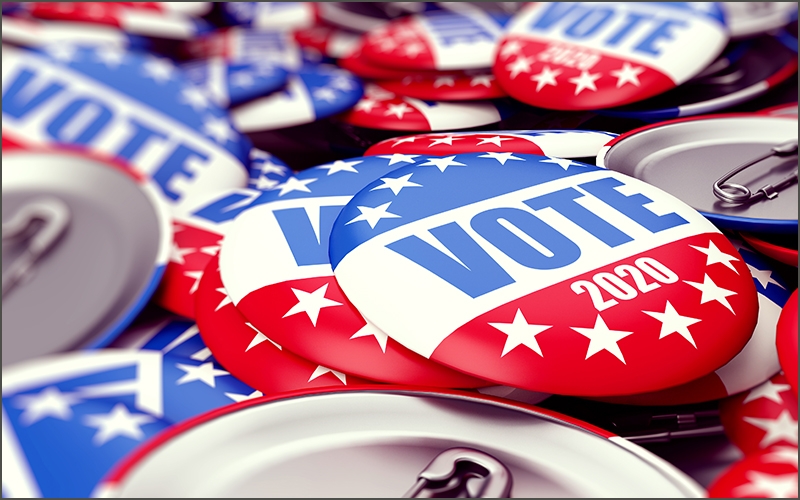 Washington voters wishing to participate in this year's primary election had an 8 pm deadline to submit their ballots yesterday. As a reminder, Washington features both a mail-in ballot and top-two primary meaning the two candidates with the highest amount of votes move onto the general regardless of political party.
Due to last night's deadline and the time necessary to receive and count ballots, there are still hundreds of thousands of votes to be counted in the coming days so it's important to note that these numbers are very preliminary and could change.
There are still a lot of unknowns with more votes to count. Success in August doesn't always translate to success in November as the top-two candidates now have three months to do more outreach and campaigning to voters
Also, while a number of seats may turn over, in some cases to the other party or in others within the existing party, the shifts in political dynamics will be more subtle than some polls originally indicated.
Statewide races:
Governor Jay Inslee had a strong showing and is well-positioned to win a third term. He will face off in the general election against Republican Loren Culp, the current sheriff of Republic. They were the only two to receive double-digit percentages out of the 36 candidates on the ballot with Inslee so far taking 52% and Culp in at 17%.

Lieutenant Governor: retiring Congressman Denny Heck and State Senator Marko Liias — both Democrats — are set to advance. In addition to the normal duties of LG the winner could also temporarily slide into the governor's office should Joe Biden win the presidency and Inslee be tapped for a cabinet post.
Congressional races:
Incumbents running for re-election to the U.S. House of Representatives will all move on to the general election with no major surprises.

There is only one open-seat this year in the 10th Congressional District that is being vacated by Congressman Heck that we are monitoring closely.

What is certain is that the two finalists in the general election will be Democrats.

Former Tacoma Mayor Marilyn Strickland has a strong lead at 21% in a crowded field and will be on the ballot in November.

The second spot is less certain after initial ballot counts with State Representative Beth Doglio currently holding 14% and former State Representative Kristine Reeves at 13%. With many votes left to count those numbers will continue to shift in the coming days.
Legislative races:
Senate District 5: Chair of the Senate Financial Institutions Committee Senator Mark Mullet, D-Issaquah, is in a tight race currently a point down to a Democratic challenger Ingrid Anderson. With only two candidates in the race, both will advance and now have three months to continue reaching out to voters. This race has the potential to become one of the most expensive races in state legislative history.

House District 29: Chair of the House Consumer Protection and Business Committee and strong credit union supporter Representative Steve Kirby, D-Tacoma, is currently running second in a three-way race for two spots. Kirby, running in a strong Democrat district, leads Democratic challenger Sharlett Mena by six points so we will certainly be keeping an eye on upcoming vote tallies in the coming days.

Other Senate Races: other state Senate seats could switch parties with Democrats leading Republican incumbents in the 10th and 28th districts and a Republican leading the incumbent Democrat in the 19th District.

Other House Races: Former Fibre Federal Credit Union CEO and current Representative Larry Hoff, R-Vancouver, had a strong showing and is well-positioned for re-election in the upcoming general election. Two current Democratic House Representatives are also poised to move on to the general but came in second in their races including Rep. Brian Blake behind his Republican challenger and Rep. Zach Hudgins trailing a Democratic challenger. Incumbent Representative Sharon Shewmake is also currently behind Republican challenger Jennifer Sezfik in the 42nd District in Whatcom County.
Of course, some of these results will evolve over the next week as ballots continue to come in and get counted. General election campaign activities combined with the fact that there will be significantly higher turnout in November with a presidential race on the ticket means the results we see as of today can still change quite a bit by November.
Posted in Advocacy on the Move.