Southwest Washington, Cascadia Chapter of Credit Unions Team Up for International Credit Union Day
November 21, 2023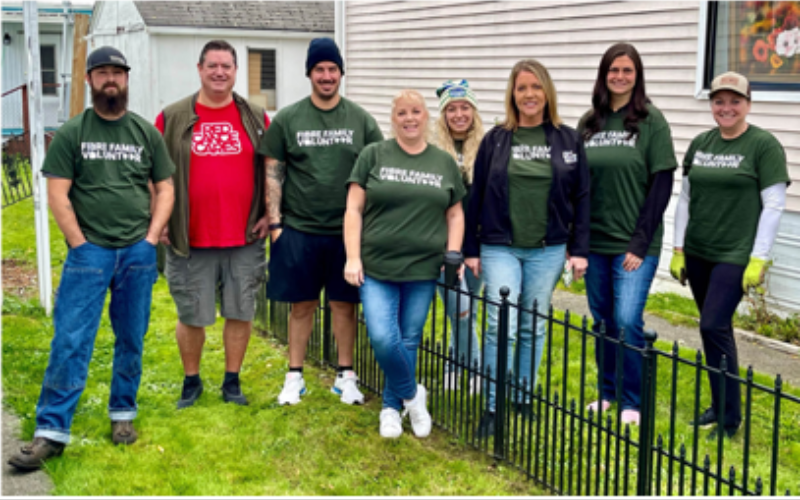 The Southwest Washington Chapter of Credit Unions hosted their annual cooperative Credit Unions Care Day events Oct. 21 in Cowlitz and Clark Counties.
Credit union volunteers from Columbia, Fibre Federal, HAPO, OnPoint, People's, and Red Canoe teamed up with their local Habitat for Humanity for projects supporting low-income families in their communities.
This year, the Cascadia Chapter of Credit Unions collaborated for Credit Unions Care Day and volunteered at their local Oregon Food Bank with the help of volunteers from First Tech, iQ, and Unitus.
Volunteers with Cowlitz County Habitat for Humanity participated in "A Brush with Kindness" projects, a program that helps underserved homeowners struggling to maintain their homes, allowing them to reclaim their homes with pride and dignity. On this day, that meant repairing and sprucing up a couple of homeowners' porches and staircases.
Volunteers with Evergreen Habitat for Humanity in Clark County assisted with furniture assembly, organizing, cleaning, and helping customers.
Volunteers at the Oregon Food Bank partnered together to help repack 5,624 pounds of food, which translated to 4,686 individual meals.
Posted in Oregon, Washington.