OCCU Foundation Golf Classic Supports Hungry Local Families
November 16, 2023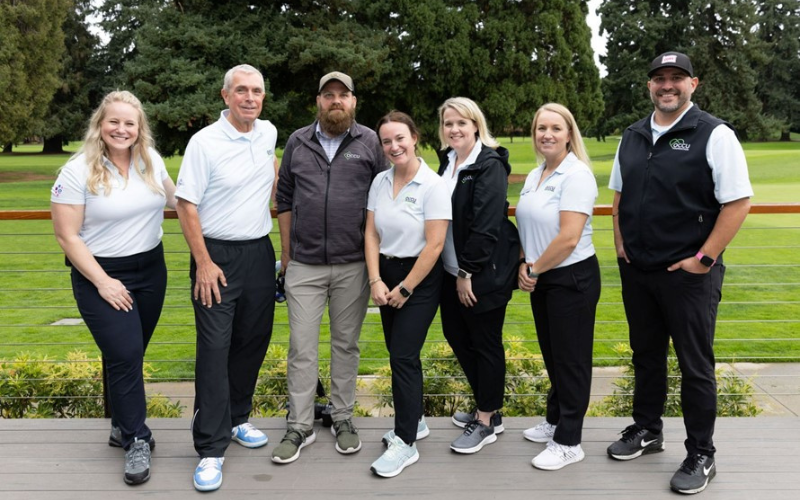 OCCU Foundation, based in Eugene, Oregon, recently hosted its second annual Golf Classic and raised more than $200,000.
Proceeds will go directly to local food security programs for children and families in need through the OCCU Foundation Feeding Families Fund.
The 2023 Golf Classic was held on Oct. 9 and was sponsored by Stifel Financial Corp. and ALM First Financial Advisors. More than 100 golfers representing 33 organizations from across the country took to the links at the Eugene Country Club as part of the event.
In addition to a round of golf, attendees also tried their luck in raffles, connected with local organizations, and gathered for a post-golf reception.
"Childhood hunger is a significant issue in our community, and it is staggering to hear that one in five children in Lane County are food insecure," said Ron Neumann, chair of the OCCU Foundation Board and OCCU's president and CEO. "Through the proceeds raised at this event, OCCU Foundation has been able to launch the Feeding Families fund to help provide access to nutritious meals and snacks across our community."
Organizations set to receive the proceeds include community food pantries, summer nutrition programs, and rural food outreach programs. Since last year's event, OCCU Foundation has given nearly a quarter of a million dollars to local food security efforts.
"We are proud that the OCCU Foundation Golf Classic helps us uplift local food programs and pantries, and we are moved by the work our partner organizations do to support families," Neumann said.
Posted in Oregon, Regional Member News.