Kim Withers to Retire, Meridian Trust Federal Credit Union Names Bryan Thomas Next CEO
November 14, 2023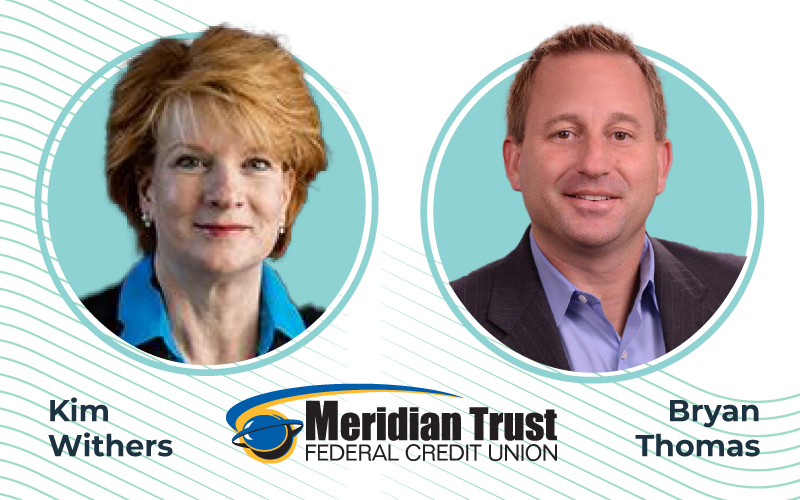 Kim Withers, the longtime president and CEO of Meridian Trust Federal Credit Union in Cheyenne, Wyoming, has announced her retirement effective Jan. 12, 2024.
Withers has been with Meridian Trust for 32 years. Under her leadership, the credit union has grown from $95 million in assets to over $667 million in assets today, along with 12 strategically located branches serving 41,000 members across three states.
During her tenure, Meridian Trust was named "Credit Union of the Year" by the Mountain West Credit Union Association and "Best Credit Union in the state of Wyoming" by Forbes magazine. She's received numerous accolades during her career, including winning first place in the Wyoming Business Report's "Wyoming Women of Influence Award" in 2013, "Executive/CEO of the Year" in 2007 by CUES (Credit Union Executives Society), and the first person from Wyoming to be inducted into the "CUES Hall of Fame" in 2008. Withers has led the credit union with vision, passion, and unrelenting determination, and she has made a significant impact on the credit union movement at the local, state, and national level.
As her successor, the Board of Directors announced it has selected Bryan Thomas.
Thomas has been with Meridian Trust for over five years, serving in the role of executive vice president since July 2018, overseeing various strategic initiatives, including mergers, branch expansion, and robust digital solutions for its members. He is a 23-year veteran of the credit union industry, with 16 years in executive leadership.
Chairman of the Meridian Trust Board of Directors Dean Fausset said Withers has always been an incredible visionary, from building new branches to serving members in more areas or expanding the digital offerings to allow members to conduct financial transactions anywhere, he said.
"She has a history of always doing the right thing, whether it's for credit union members, the community, or the 100-plus employees. She does it all with intelligence, foresight, and a contagious and optimistic can-do spirit," he said. "She's created an environment of engagement, where good ideas grow and thrive. While we will miss her greatly, we also have the utmost confidence in Bryan Thomas to take Meridian Trust to the next level. We're excited about our future."
Posted in Regional Member News, Wyoming.