Arizona Credit Unions Meet with Legislative Leaders
Posted by Lynn Heider on November 9, 2023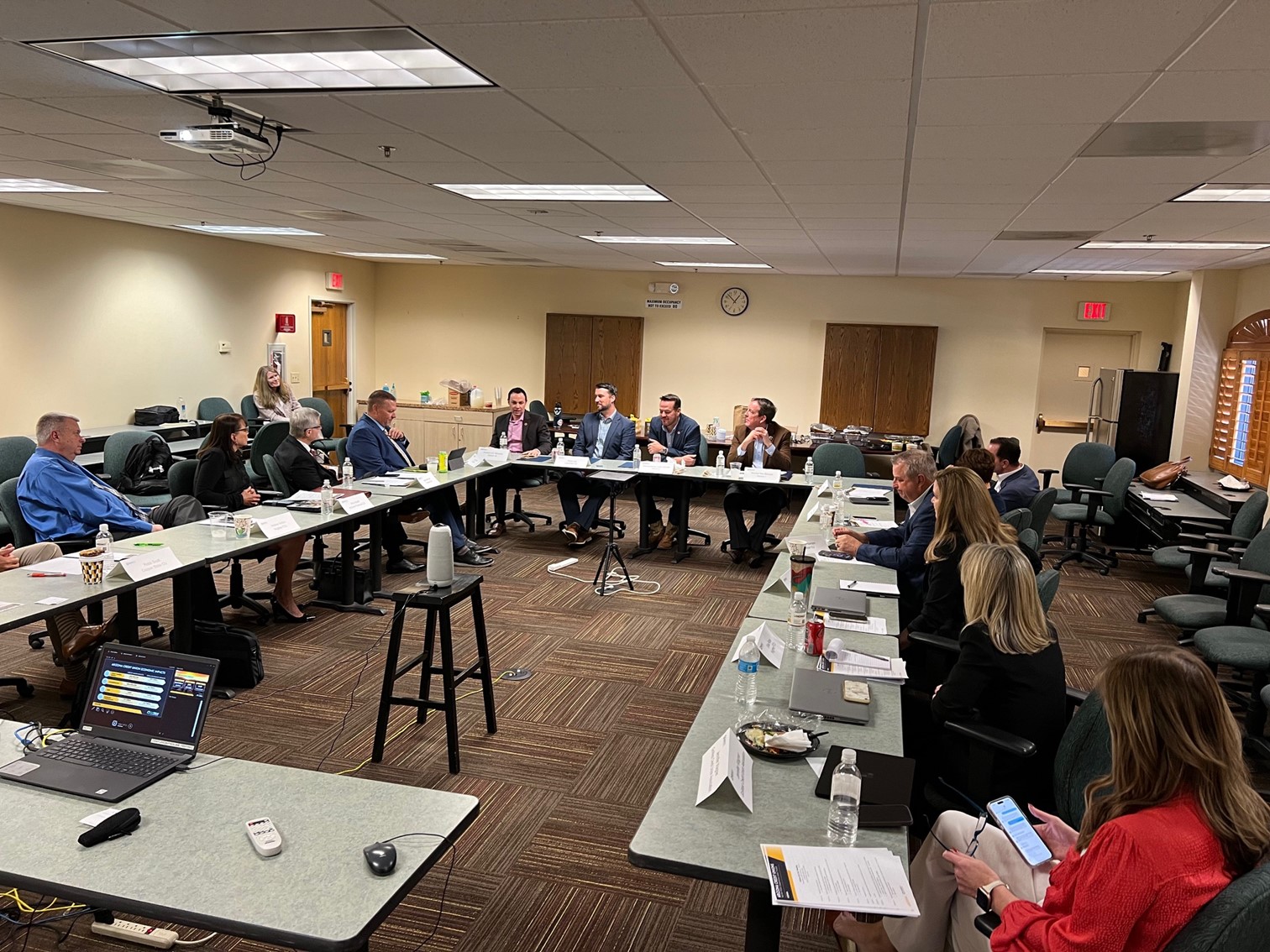 On Wednesday, Arizona credit union leaders were joined by several key legislators during the Arizona Governmental Affairs Committee's 4th Quarter Meeting.  Among them were, Senator Ken Bennett (R-Prescott) who was the former Senate President, former Secretary of State and current chair of the Senate Elections Committee; Senator J.D. Mesnard, who was the former Speaker of the House and is current Chair of the Senate Finance & Commerce Committee; and Representative Justin Wilmeth, who is the current Chair of the House Commerce Committee.
During the 2-hour long conversation, credit unions were able to share their credit union story, as well as highlight the structure, value and impact of Arizona credit unions.  In addition, legislators provided a very candid discussion about the upcoming legislative session, the 2024 election and Arizona politics.
Posted in Advocacy on the Move, Arizona Advocacy.