Rivermark Donates $25,000 to Community Roots Collaborative
November 6, 2023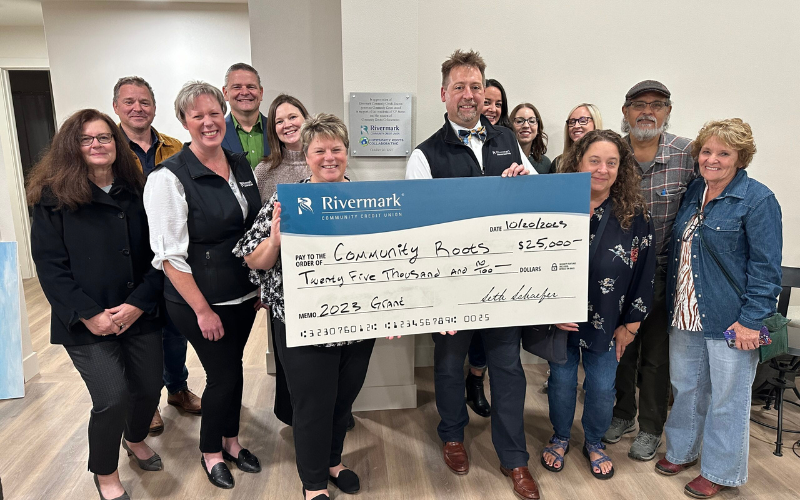 The Rivermark Community Fund, based in Beaverton, Oregon, has directed its 2023 grant of $25,000 – an increase of $5,000 from previous years – to Community Roots Collaborative (C-Roots), a nonprofit organization aimed at creating stable and affordable housing.
A holistic approach to empowering residents to break the cycle of homelessness and regain their independence is the driving force behind C-Roots' efforts. This donation specifically will support building out of the kitchen and communal area of their new O-street complex of tiny homes.
"This is our second grant to C-Roots and we look forward to continuing our partnership, as their mission aligns with our values," said Rivermark President and CEO Seth Schaefer. "Not only does C-Roots directly support our Funds' mission to affordable housing, but their wrap-around service vision addresses the underlying issues around housing."
"Our second project at 3600 O Street in Vancouver embodies our core values of compassion and social responsibility," said President of C-Roots Dan Whiteley. "We are dedicated to ensuring that every individual who walks through our doors receives not only a roof over their heads, but also access to job training, mental health treatment, drug/alcohol counseling, and financial literacy training."
Posted in Oregon, Regional Member News.