OnPoint Community Credit Union Opened First Newberg Branch
November 6, 2023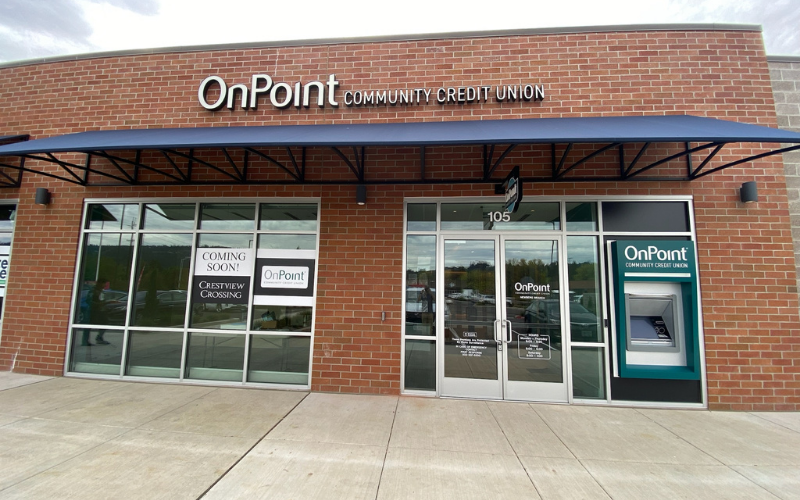 OnPoint Community Credit Union, based in Portland, Oregon, opened its first branch in Newberg on Oct. 27, increasing the community's access to financial services.
OnPoint's new Newberg branch is its 57th branch to serve Oregon and Southwest Washington. OnPoint will be marking the new location with a donation to Newberg Area Habitat for Humanity and a grand opening event.
"Newberg is experiencing remarkable growth as the city's population rises and new businesses open," said OnPoint President and Chief Executive Officer Rob Stuart. "As Newberg continues to flourish, our new branch ensures that locals can easily manage their finances during their daily routines. We are thrilled to build our presence in Newberg and provide the community increased access to financial services."
Branch details and special member promotions
OnPoint's Newberg branch offers the community a robust suite of financial services, including new membership enrollment, consumer and commercial lending, mortgages, financial planning, ATM, and notarization. The community is invited to meet the OnPoint Newberg branch staff at the grand opening event on Nov. 18.
Kevin Kelly serves as branch manager of OnPoint's new Newberg branch. Kelly has been with OnPoint since 2006 and has served as a branch manager for the past 14 years. He has received several accolades over the course of his career, including being an OnPoint Honor Society award winner. During his tenure as a branch manager, Kelly has opened four other OnPoint branches, including Salmon Creek, Sellwood, Stadium, and Lombard.
"We are excited to join the Newberg community," Kelly said. "Our team looks forward to serving our new neighbors, building relationships with local nonprofits and businesses, and helping the community achieve their financial goals."
Strengthening community ties
In celebration of the Newberg branch opening, OnPoint will donate $5,000 to Newberg Area Habitat for Humanity. Newberg Area Habitat for Humanity is a local affiliate of Habitat for Humanity International and builds homes to house local families who fall within the gross household income bracket of 25-60% of Area Median Income.
"NAHFH is humbled by this generous $5,000 donation from OnPoint Community Credit Union as they join the Newberg community," said NAHFH Executive Director Shannon Selah. "These funds will be put to good use as we are in the process of building three single-family homes at 717 N. College St. and are currently purchasing two more lots in Newberg."
Continued investment in banking access
The new Newberg location builds on OnPoint's recent investments in new neighborhood branches, providing greater banking access to communities. The new branch follows the opening of the first Corvallis branch, which opened on May 11.
Posted in Oregon, Regional Member News.