Fibre Federal Credit Union and TLC Celebrate International Credit Union Day with Volunteerism
November 3, 2023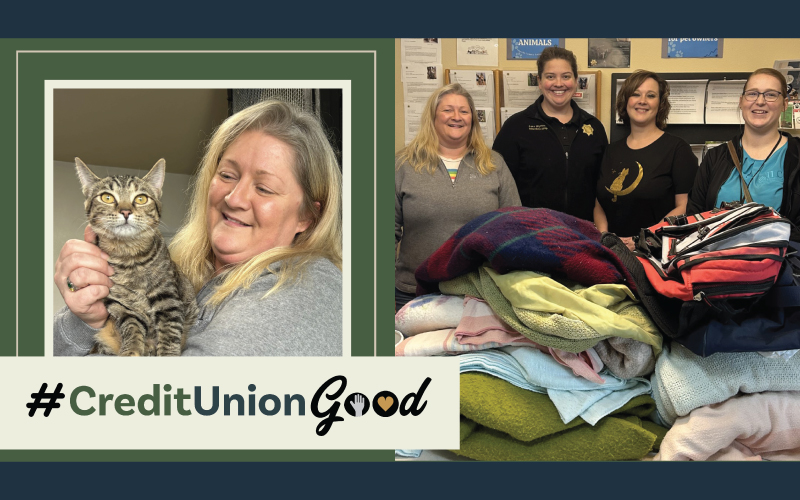 In celebration of International Credit Union Day on Oct. 19, employee volunteers from Fibre Federal Credit Union and TLC, a Division of Fibre Federal Credit Union based in Longview, Washington, spread #CreditUnionGood across the credit union's 11 county service area in Washington and Oregon.
Fibre Federal and TLC employees were encouraged to volunteer in their communities for at least 30 minutes from Oct. 14-22 in honor of the holiday. Each participant who gave their time received a $10 gift card for their service. From this volunteer pool, five random winners received a $100 prize and a $100 donation to the charity of the winner's choice. In this way, Fibre Federal and TLC recognized and rewarded outstanding volunteerism while adding additional monetary support to local organizations.
Employees coached youth sports teams and delivered donations to animal shelters in and outside of their respective counties. Staff members located on the coast teamed up for a beach cleanup while others picked up trash in their neighborhoods.
Five employees joined Cowlitz County Habitat for Humanity and volunteers from a nearby credit union for a project in honor of Credit Unions Care Day. Volunteers completed home repair projects for low-income families including ramp building, painting, and deck repair.
Over the course of the celebration, 37 Fibre family volunteers gave back 76.5 hours to their communities in honor of the Credit Union Movement.
Posted in Regional Member News, Washington.