10 Tips For Protecting Your Credit Union and Members From Check Fraud
October 31, 2023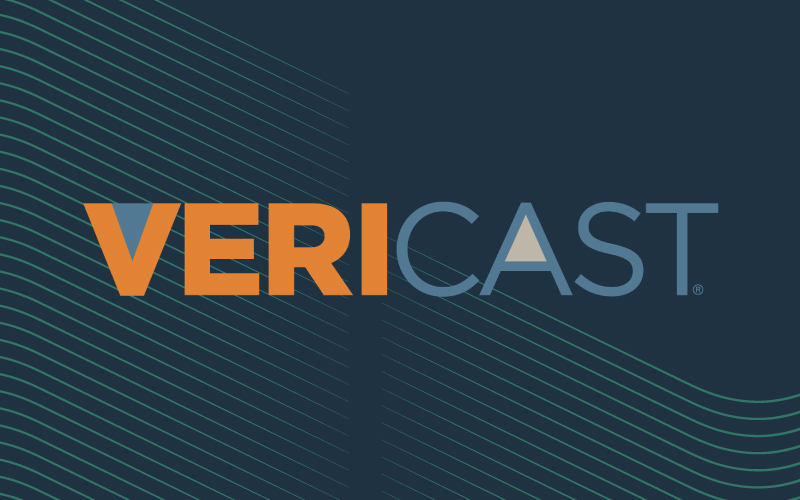 Fraud has become more of a factor for consumers and businesses alike, especially check fraud.
Several recent media reports have incorrectly positioned the process of sending checks via postal mail as unsafe, according to Vericast. Despite those reports, checks are still a secure form of payment and one of the safest ways to send money.
Checking fraud typically takes three forms:
Altered checks. Fraudsters steal a legitimate, signed check and alter the payee and/or amount. The check is then cashed, and funds are gone from the account before the account holder realizes the check didn't process as planned.
Counterfeit checks. Fraudsters steal basic account information and use it to create fake checks.
Stolen checks. Fraudsters outrightly steal newly ordered checks directly from the recipient's mailbox.
Fraud prevention measures enacted by check vendors ensure added security for financial institutions and their customers or members. To close the gap between expectation and reality, credit unions must find new ways to restore confidence in the check ordering process and rise to meet their consumers' expectations for best-in-class check delivery. One of these ways is through trackable check delivery.
Let's review what you can do as a bank or credit union to protect yourself from check fraud and what advice you can provide your customers or members to ease their concerns.

For Credit Unions
When depositing or cashing a check for a customer or member:
Be cautious of any checks that look like they have been tampered with (potentially washed or edited) or feel suspicious.
Look for inconsistencies in numbers, names, and addresses, especially when comparing against any identification.
Be cautious of checks with low check numbers, no address listed, as well as checks without perforated edges at the top or the left side where they would have been part of a book.
Send your customers' check orders via trackable, confirmable delivery. Sixty-eight percent of check buyers expect the delivery price to be included in the price of the product1.
Utilize your check vendor's fraud prevention methods including watermarks, chemically reactive paper, heat-reactive ink, and holograms.

Advice for Check Users
When ordering or paying with checks remember to:
Order checks from a reputable source. Ideally, you should choose the company your financial institution recommends or another well-known, well-respected check provider with positive customer reviews and founded security measures. Additionally, make sure your check order is trackable with delivery confirmation. If the checks haven't arrived, notify your financial institution.
Fill out the check properly and fully. Be sure to sign the signature line and fill out the amount in all places. Consider putting a line through any extra space to prevent additional information from being added.
Bonus Tip: Only make checks payable to a person or business, not cash. If the check is written to cash and is lost or stolen, the check can be cashed by anyone. Additionally, only endorse a check when you are ready to cash or deposit it.
Safeguard checks and account information by voiding used checks, shredding returned or erroneously written checks and securely storing any unused checks.
Reconcile accounts within 30 days of using your statements or through online or mobile banking. Many financial institutions have alerts that notify you when a check has cleared, when a deposit has been made or for transactions over a certain dollar parameter you can set to your specifications.
When sending checks in the mail, it is recommended to:
Avoid letting incoming or outgoing mail sit in the home mailbox, especially overnight
Deposit outgoing mail at a local Post Office or by handing it to a letter carrier.
Sign up for Informed Delivery and get daily digest emails that preview when mail and packages will be arriving.
If you see something that looks suspicious, call 911.
At Vericast, we're doing our part to keep your customers' check orders safe and secure.
How Vericast Keeps Checks Safe
Count on us to deliver superior security features, customization, and print technology that protect both our check program clients and their customers and members.
DeliveryEdge: We offer our DeliveryEdge service as a way to provide trackable shipping for check orders placed directly from the consumer or through their financial institution.
Security Ink: We use digital print technology that presses ink into the paper rather than on the surface. The embedded ink, combined with patented security features used in our production process, increases account holder security by making check fraud more difficult.
Security Paper: Our checks are printed on a special security paper with embedded inks and chemicals to deter fraud. This can affect how color appears and how sharp the image appears. The special security paper meets all ANSI requirements that help ensure checks meet Federal Reserve guidelines for check processing.
Paper Texture: Ink is absorbed in the paper fiber, which can make the paper feel different and less dense to the touch as you write on it. This chemically treated check paper adds security features that affect the paper's 'feel'.
Advanced Fraud Prevention System: Our check fraud prevention system uses information collected from the order request combined with fraud consortium data components to score check order sessions. The process is done in real time and does not require additional information from a customer.
Contact your GoWest Solutions Team or Vericast to find out more information about Vericast's check fraud prevention measures. You can also read Vericast's "Safeguarding Your Customers' Financial Security with Advanced Fraud Prevention Techniques" blog and download The Smart Banker's Guide to Mitigating Check Fraud.
Posted in GoWest Solutions, Top Headlines.