Save the Date for YCUP PDX Leadership Development Webinar
October 30, 2023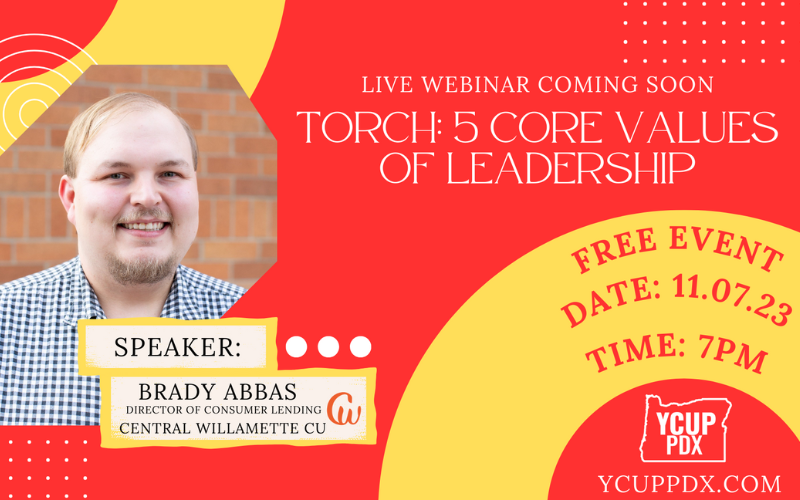 Join YCUP PDX for "TORCH: 5 Core Values of Leadership," a live development webinar on Nov. 7.
This development session is brought to you by Brady Abbas, director of talent and development at YCUP PDX and director of consumer lending at Central Willamette Credit Union.
This free event will begin at 7 p.m. sharp and will be hosted on the Zoom platform. Click here to join the meeting.
Grab your notebook, your favorite fall beverage, and login ready to learn about the core values that make a leader great.
For more information about this event and YCUP PDX, visit Their website.
Posted in Oregon, Regional Member News.