Red Canoe Credit Union Launched Community Impact Day
October 30, 2023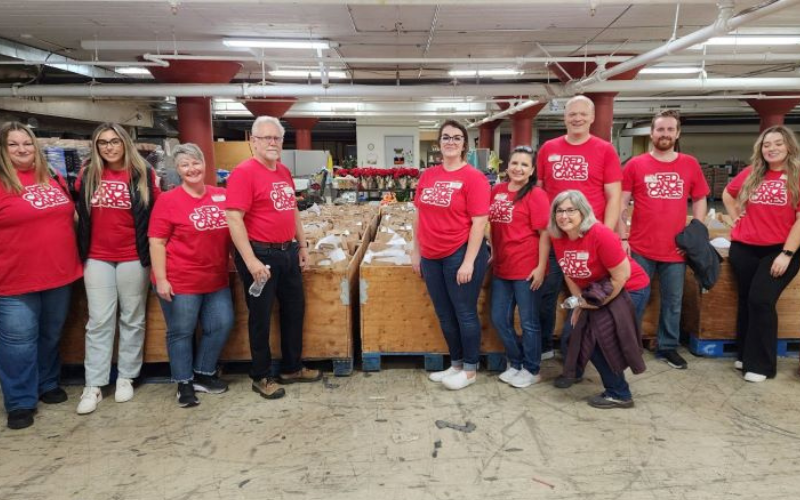 Red Canoe Credit Union, based in Longview, Washington, closed on Oct. 9 for the federal holiday. But instead of the day off, the staff headed to a different kind of workday — across all their branches in the Pacific Northwest, over 250 employees rolled up their sleeves to work on 27 service projects as part of its new Community Impact Day initiative.
"Giving back to the communities we serve is at the heart of what we do. We typically use this holiday as an all-staff training day. However, this year we wanted to focus on our mission and vision of bettering the communities we serve. What better way to do that than to get out into the community with rolled up sleeves and lend over 250 hands to help some very worthy causes," said Chief Marketing Officer for Red Canoe Amy Davis.
Red Canoe volunteered in its communities on a broad scale, ranging from landscaping projects in low-income neighborhoods, filling foodbank donation boxes, filling clothing banks, delivering meals to seniors and veterans, reading to kids, packing birthday-in-a-box donations, helping at-risk and foster kid programs and so much more.
In addition to the day of service, the credit union funded $15,000 in supplies allowing staff to buy food, basic need items, books for kids, and more. Staff also collected and donated several tangible goods for many of the causes.
"Our breakroom was overflowing in donations for the charities participating in the event. The generosity of our staff is always a site to see; our staff has true heart for our community," Davis said.
Red Canoe ended the day with a Staff Trivia Night Fundraiser, raising an additional $1,400 in employee donations for the Humane Society. Overall, the impact on their communities stretches far beyond the time and dollars donated alone. Many of these nonprofits could not achieve some of their high-impact goals without the teams of people volunteering their time to make it happen. The "people-helping-people" model that is a part of the Credit Union Movement DNA goes beyond simply providing low-cost financial solutions; it extends into our service for our communities.
Posted in Regional Member News, Washington.