Washington Credit Unions Support Nonprofit Empowerment Place
October 26, 2023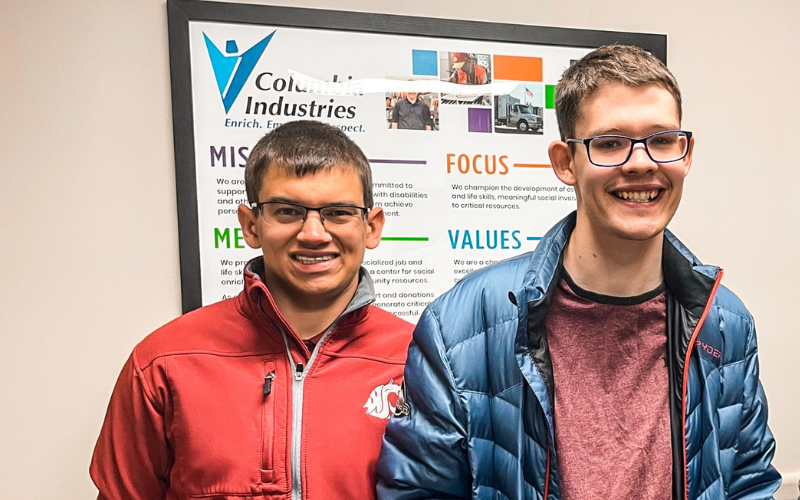 Volunteers from five Washington state credit unions invited the Tri-Cities community to support a local nonprofit in honor of International Credit Union Day.
Credit unions requested donations of hygiene supplies to Kennewick's Columbia Industries Empowerment Place, which assists individuals facing developmental challenges and disabilities. Participating credit unions included Gesa Credit Union, HAPO Community Credit Union, Numerica Credit Union, STCU, and Tri-CU.
In 2023, Columbia Industries has so far helped nearly 200 individuals through its empowerment program. The nonprofit connects clients in need of hygiene items, food, housing, job placements, and more.
On Oct. 19, volunteers collected donations and assembled hygiene and winter preparedness kits.
"These resources elevate our clients' level of comfort so they can focus on the empowering and enriching opportunities that exist through our employment services and vocational training," said Michael Novakovich, Columbia Industries president and CEO. "Thanks to the generosity of these credit unions, our clients will have many of their most basic human needs met as we head into the colder months."
For three years, local credit unions have worked side by side on community projects for International Credit Union Day, united in a desire to show up and give back.
"Credit unions follow a philosophy of people helping people, that's what we do!" said Doug Wadsworth, Tri-CU CEO and International Credit Union Day committee member. "We are excited to bring together credit union volunteers that share a passion for serving the community."
Posted in Regional Member News, Washington.