Vantage West Credit Union Names New Vice President of Community Impact
October 24, 2023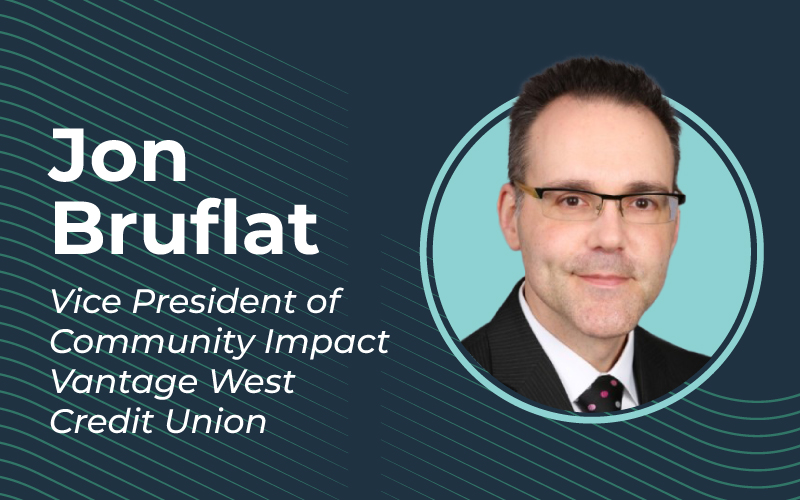 Jon Bruflat has been named to the newly-created role of Vice President of Community Impact for Vantage West Credit Union, based in Tucson, Arizona.
Bruflat, who has been with Vantage West since 2010, was selected to take on this high-priority role created to amplify the impact of the credit union's commitment to community.
Bruflat, who was largely responsible for securing a $3.7 million grant this year, said, "One of the unique characteristics of credit unions is their potential to make a measurable impact in local communities."
He added that he is eager to continue building upon previous work the credit union has done as a Community Development Financial Institution (CDFI).
"The credit union's Low-Income Designation (LID) enables additional investment in strategies that support community growth," he said. "As a CDFI and LID credit union, Vantage West is uniquely positioned to advance community efforts related to affordable quality housing, educational opportunity, financial inclusion, and social justice, and uphold the credit union's commitment to addressing the unmet needs of the underbanked and underserved."
Bruflat will also provide strategic oversight of the credit union's financial coaching initiative currently being piloted at several branches.
In his 13-year tenure at Vantage West, Bruflat has held several positions, including AVP Enterprise Risk Management, AVP Finance, and most recently, VP Finance, a role he had held since 2019. Before joining Vantage West, Bruflat served in senior and lead audit and accounting roles for organizations including Freddie Mac, Arthur Andersen, and HBL.
Bruflat is an Advisory Board Member of the University of Arizona's Dhaliwal-Reidy School of Accountancy and previously served on the Board of Governors for the Institute of Internal Auditors (IIA), and the Board of Directors for Greater Tucson Leadership (GTL).
Bruflat's passion for leveraging credit union industry resources and magnifying their potential to make a positive impact on the community makes him well-positioned to succeed in his new role.
Posted in Arizona, Regional Member News.