Refugee Organization in Spokane To Receive Boost From Credit Unions
October 16, 2023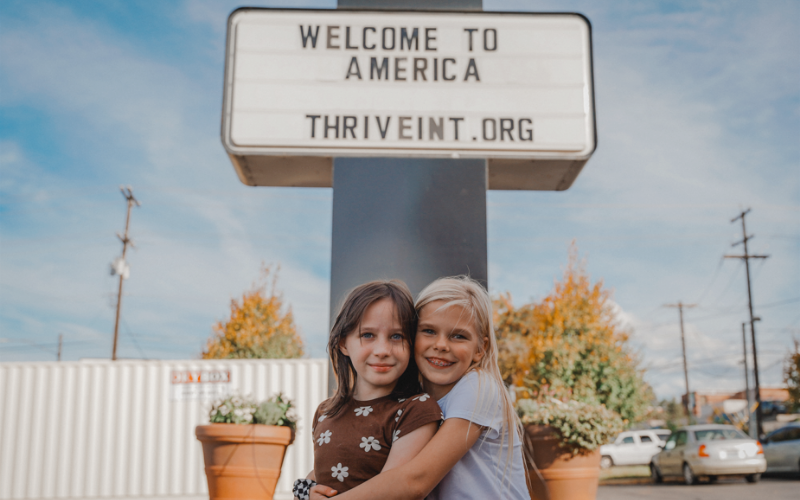 A beacon of support for local refugee families in Spokane, Washington, will receive an infusion of assistance this week from local credit unions.
Spokane's Thrive International will be renovated inside and out as part of International Credit Union Day.
Thrive provides transitional housing, empowerment programs, and support to more than 100 refugee families.
"With unprecedented numbers of people fleeing wars and persecution around the world, Spokane has stepped up to welcome thousands of refugees annually," said Mark Finney, Thrive International executive director. "Thrive International is proud to partner with our local credit unions to empower these new neighbors to rebuild their lives and dream new dreams — making a stronger, more vibrant community for us all."
On Thursday, more than 100 credit union volunteers will be cleaning and restoring Thrive's interior and exterior spaces. The credit unions will also be donating essential home and cleaning supplies to Thrive families.
For eight years, local credit unions have worked side by side on community projects, united in a desire to show up and live out the credit union philosophy of "people helping people."
The credit unions were inspired to come alongside Thrive's work with refugees like the Skliarenko family. Denis and Liudmyla Skliarenko, with their three children, found safety at Thrive after fleeing Ukraine earlier this year. Thrive assisted the family with employment assistance, social services, medical insurance, and more.
"Here we are given a chance," said Denis Skliarenko. "It is like a home here. We have support in word and deed. This is a warm and loving environment."
This year's 18 participating credit unions include: Avista Credit Union, BECU, Canopy Credit Union, Cheney Federal Credit Union, Gesa Credit Union, Global Credit Union, Horizon Credit Union, Idaho Central Credit Union, Numerica Credit Union, PrimeSource Credit Union, Progressions Credit Union, Responders Emergency Services Credit Union, Safeway Employees Federal Credit Union, Spokane City Credit Union, Spokane Firefighters Credit Union, Spokane Media Federal Credit Union, STCU and WSECU.
Posted in Idaho, Regional Member News, Washington.