MAXX Attendees Receive Update from Regional Regulators
Posted by Patti Hazlett on October 5, 2023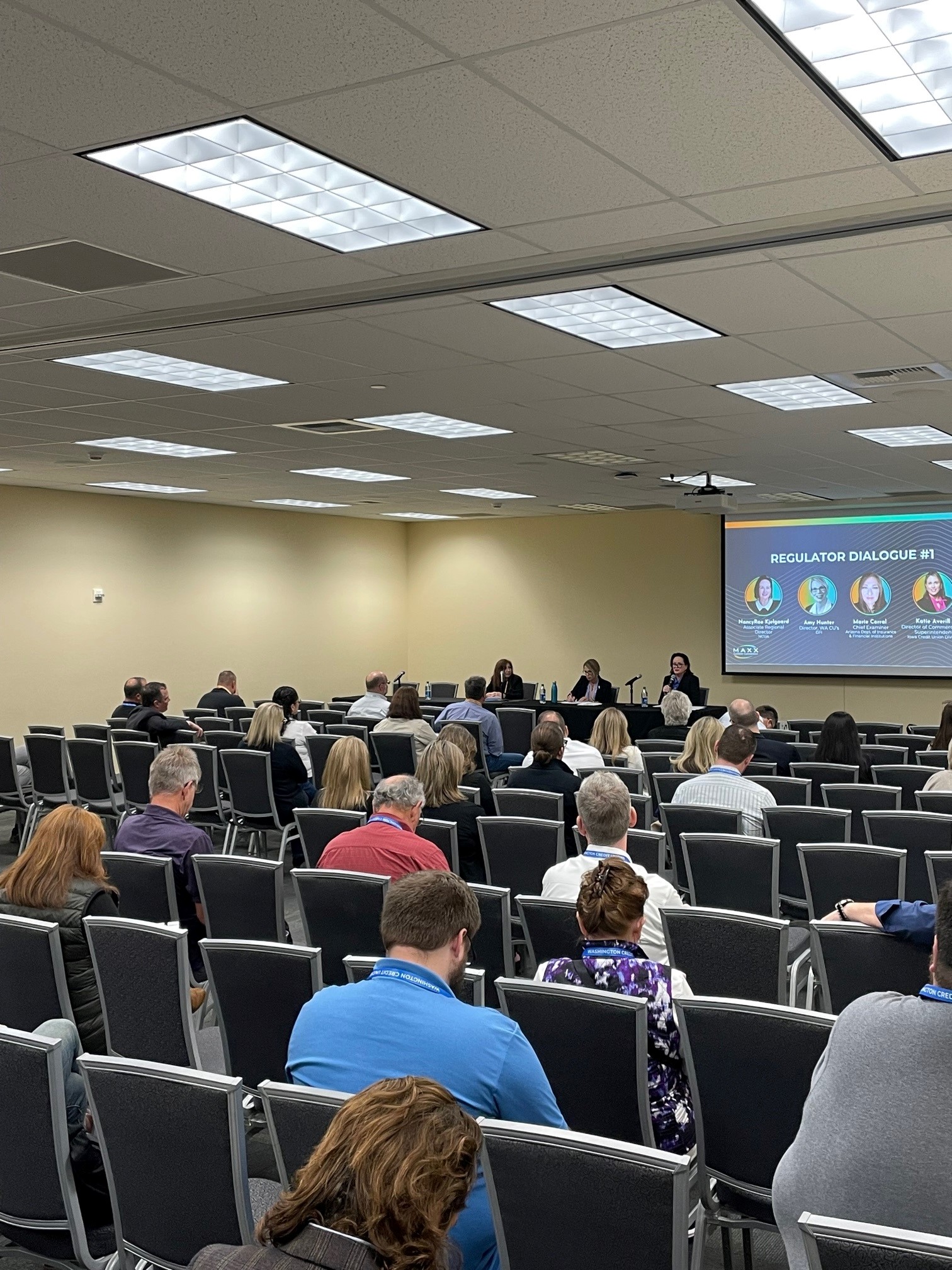 MAXX attendees were treated to a Regulator Dialogue breakout session. The panel of regulators were NancyRae Kjelgaard, Associate Regional Director, NCUA; Amy B. Hunter, Director of Credit Unions, Washington DFI; and Marie Corral, Chief Examiner, Arizona Department of Insurance & Financial Institutions.
Kjelgaard discussed things the agency is closely monitoring like the broader regulatory environment, the continued potential for a government shut down, and the change to the NCUA board. Additionally, the agency is keeping tabs on interest rate risk and liquidity. She noted that for credit unions, borrowing capacity has gone up and noted that credit unions have "done a good job in addressing liquidity concerns." Other supervisor priorities were information and cyber security; the bank secrecy act; consumer compliance/fair lending reviews; financial technology innovation and access; diversity, equity and financial inclusion; and the examination process.
Hunter shared that her team's priorities include cybersecurity, Reg. E complaints, portfolio performance, general concerns about the economy and markets, strategic risks including how credit unions are planning for a recession and changes in loan demand.
She also shared her internal initiatives including the desire to "perfect" hybrid examinations, retaining qualified staff, expanded reviews and focus on information security during safety and soundness examinations.
Corral provided departmental updates including staff alignment and expansion. She noted that the Arizona Department of Insurance and Financial Institutions has invested in updating their platforms to better serve their audiences. Additionally, the AZ DFI was approved for Accreditation by the Performance Standards Committee (PSC) of the National Association of State Credit Union Supervisors (NASCUS).
She also shared that she is in the preliminary stages of looking at updating the credit union statutes based on recommendations from GoWest's State Issues Work Group and Governmental Affairs Committee. There will be more to come on that front.
Posted in Advocacy on the Move, Arizona Advocacy, Regulatory Advocacy, Washington Advocacy.