Everyone Can be a Credit Union Advocate
Posted by Patti Hazlett on October 3, 2023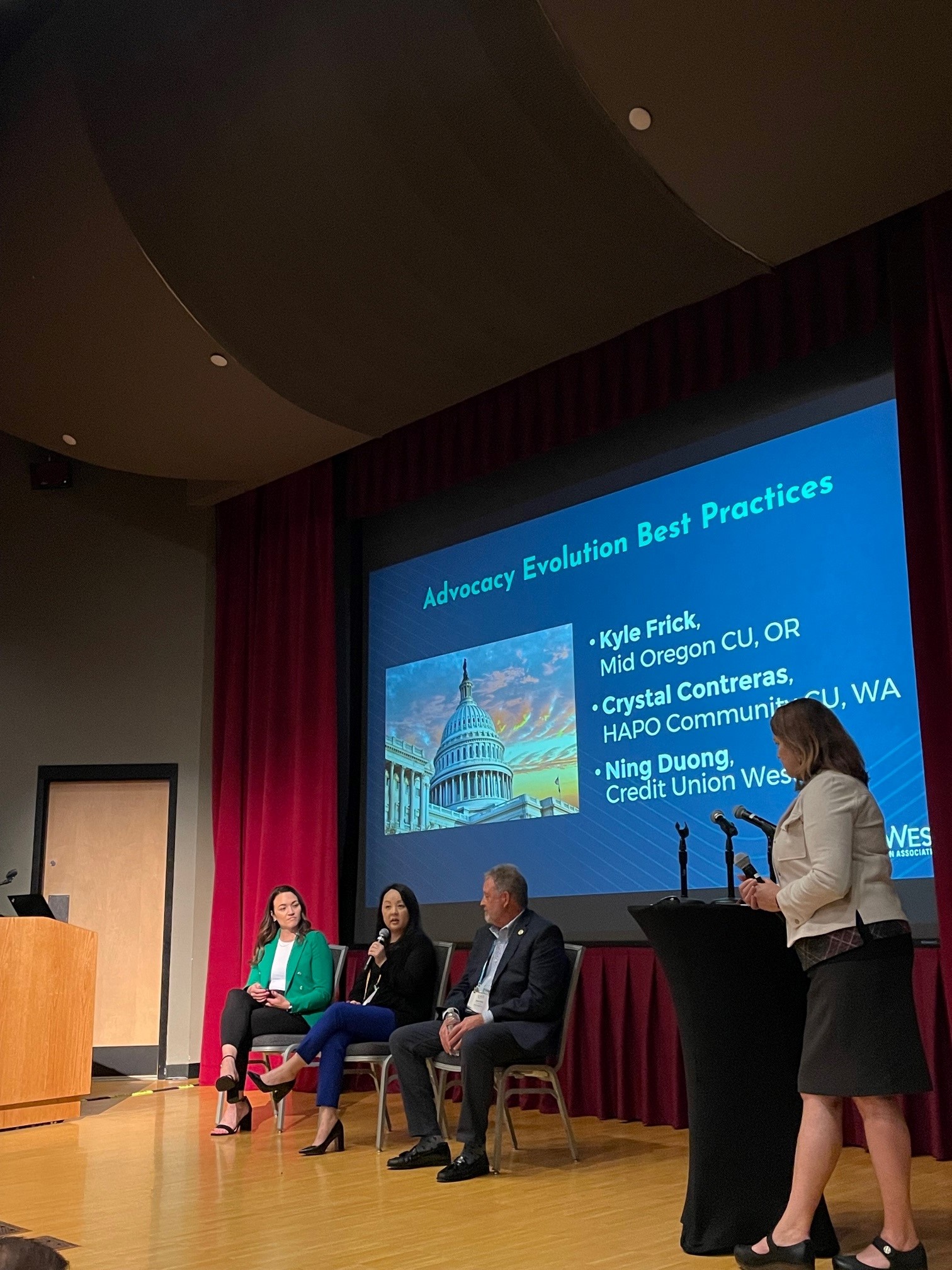 Everyone can be a credit union advocate. Engaging employees is the key to building relationships that become critical when there are credit union priorities up for discussion at the state and federal level. GoWest's Pam Leavitt, SVP Regional Grassroots & Political Programs/Legislative Affairs for Oregon, led a discussion during the all-state GAC meeting at MAXX highlighting grassroots advocacy and how credit union leaders, as well as team members across the board, can get involved to help further the interests of credit unions.
Kyle Frick, Mid Oregon CU, OR; Crystal Contreras, HAPO Community CU, WA; and Ning Duong, Credit Union West, AZ joined in a panel discussion highlighting the Advocacy Evolution and sharing best practices. Engagement across all credit unions is essential and credit unions across GoWest are building robust internal program models.
Posted in Advocacy on the Move.