Celebrated on the MAXX Mainstage: Your Advocacy Wins
Posted by Lynn Heider on October 3, 2023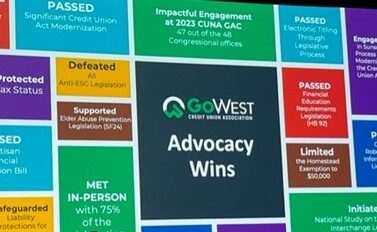 With 1,000 attendees on hand in Spokane Tuesday, MAXX, GoWest's signature conference kicked off its first general session with advocacy taking center stage.
In his keynote address about credit unions' greater purpose, President & CEO Troy Stang celebrated the success that results from your engagement in advocacy time after time. He specifically cited the recent passage of legislation in Oregon that will require financial education in high schools and put a slide on stage documenting dozens of wins by the six-state-strong advocacy force this year.
"This is the secret sauce of advocacy," Troy said, describing the work of advocates from GoWest credit unions. "It's become the envy of credit union advocacy across the nation, all because of your engagement. And we believe we're never finished advocating to policymakers."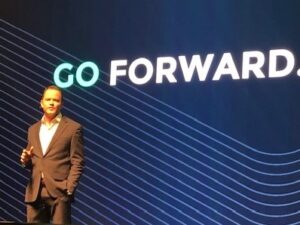 So check out your app and your MAXX journal to see key dates for 2024 engagement. Mark your calendars!
Posted in Advocacy on the Move.