GoWest Foundation Program Introduces Financial 'Reality' to Students
Posted by Jennifer Johnson on September 26, 2023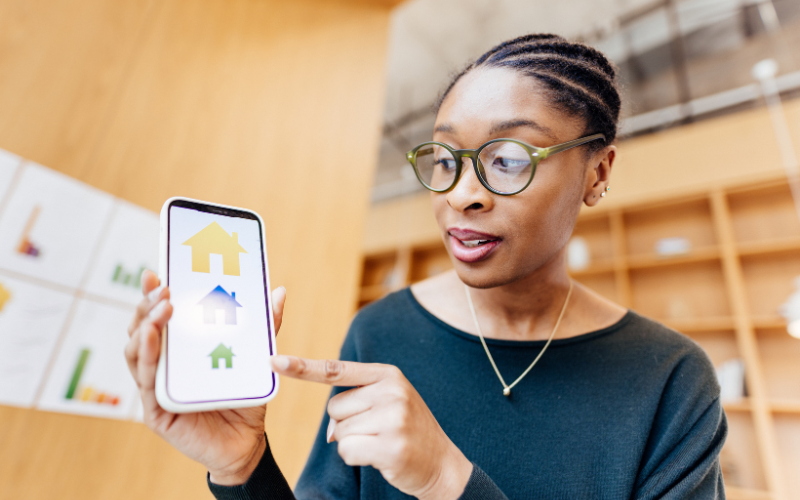 Financial education is one of the most effective ways credit unions support their youngest members — a healthy relationship with money early on can change the trajectory of someone's life.
The GoWest Foundation is supporting this effort by providing "Bite of Reality," an app-based platform for high school students that addresses the most practical financial challenges they will experience in adulthood.
At financial fairs facilitated by credit unions, students spend 90 minutes simulating the housing, transportation, food, and day-to-day costs of an assigned character while managing pushy car dealers and unexpected expenses, just as in real life. If students have questions or need guidance, credit union staff are there to help.
Since 2022, GoWest credit unions have conducted 91 fairs and presented the Bite of Reality program to 8,984 students.
At Verity Credit Union in Seattle, Bite of Reality is used as a tool to facilitate further conversations about money and spending, said Rebecca Hunter, community relations coordinator.
"It's a great opportunity both for students who have never thought about budgeting to give it a shot, as well as for students who are budget-savvy to put their skills to the test," she said.
In Arizona, students have embraced the program. Grant Waldron, who attends Highland High School in Gilbert, said he had a great experience last year.
"It really gives you a sense of what going out into the real world is like and all the budget cuts and sacrifices you have to make, especially for your family," he said. "It taught me a lot."
"You can lose money without even realizing it," said Bradley Williamson, a student at Carson Jr. High in Mesa. "You have to spend your money and save it very wisely."
After fairs last year, teachers, financial counselors, and nonprofit volunteers in Mesa and Tempe expressed more interest in starting conversations about finances, the value of credit scores, and creating a more positive relationship with money, said Rachel Caballero, community development manager at Tempe-based TruWest Credit Union.
"No matter what the age of the participant, everyone walks out having learned something new," she said.
GoWest member credit unions can apply for Bite of Reality kits for schools in their communities. Each kit contains everything necessary to put on an event, including 10 Kindle devices as well as participant, facilitator, and outreach materials.
For more information, contact the GoWest Foundation team at [email protected].
Posted in Financial Education, GoWest Foundation, Top Headlines.