BECU Promotes Shawna Thompson to Head of Operations
September 26, 2023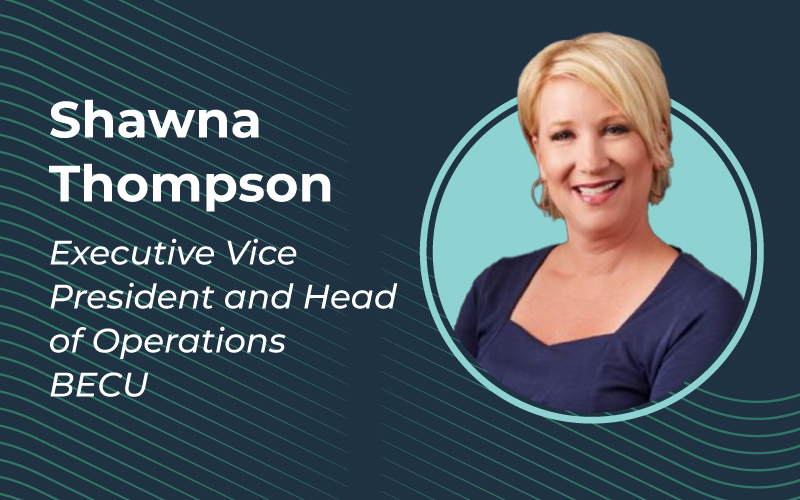 BECU, based in Seattle, Washington, announced Monday it has promoted Shawna Thompson to executive vice president and head of operations after more than 30 years of service.
Thompson will lead the team in bringing a dedicated focus to operational efficiency and effectiveness across BECU's lending and credit operations, deposits and payments operations, fraud and default management as well as real estate and facilities.
"We are delighted to identify a leader of Shawna's knowledge and expertise from among our strong, internal talent pool to fill this critical executive role," said Beverly Anderson, BECU's president and chief executive officer. "Her extensive background in financial services and unwavering commitment to the financial well-being of our members and communities makes her the ideal person to lead our Operations team. We are confident that her deep understanding of the cooperative model and alignment with our vision, purpose, and culture will have a significant impact on BECU's future."
Since joining BECU more than three decades ago, Thompson has held product and operational leadership roles across the organization's lending, finance, audit, product management, and operations functions. In her prior role as BECU's vice president of Servicing Operations, she oversaw business strategies for servicing of deposits, debit cards, credit cards, and ATM Operations, and processing of all deposits and payments, including ACH and wire transfers, and checks. She also ensured effective controls and compliance with federal and state regulations for all serving processes.
Beyond the office, Thompson is equally dedicated to giving back and supporting her local community. She currently sits on the board of the Hearing, Speech, and Deaf Center (HSDC) and chairs BECU's Achieving Disability Awareness Employee Resource Group. She holds a B.S. in business and marketing from Western Oregon University and several operational excellence certifications, including a Six Sigma Yellow Belt.
Posted in Regional Member News, Washington.