5 Practical Tips To Boost Cardholder Confidence In Your Credit Program
September 26, 2023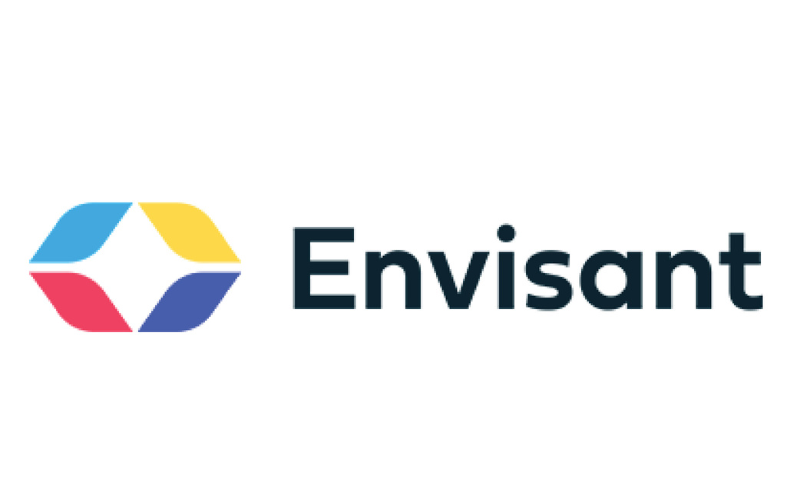 With a variety of credit card options available, how can your credit union make its own card stand out to cardholders? One word — TRUST.
Eighty-one percent of consumers surveyed by Edelman list trust as a deciding factor in their choice of brands. Although credit unions are known for putting members first, these five practical tips can help supercharge member confidence in your credit program.
1. Be A Powerful Resource
Sharing advice with cardholders about responsible credit use is a good place to start building trust. Offering tips and tools on your website for setting a budget and keeping up with payments can help cardholders feel in control of their debt and position your credit union as a valued partner in their financial well-being. On-site financial counselors can also make your credit union a valued resource center.
Educating cardholders on options that help manage debt can also increase confidence. Personal loans or low balance transfer rate offers provide a way for cardholders to reduce interest payments on all their credit cards. With the help of technology, your credit union can even pinpoint cardholders who would most benefit from these additional services and reach out to them.
2. Offer Crystal Clear Transparency
This is an important step as many cardholders only have a vague knowledge of how credit cards work. According to a NerdWallet survey, 43% of cardholders are not aware of the interest rates on all their credit cards and only 54% realize they can use their credit cards without incurring interest. Take care to fully explain all interest rates, fees, and policies associated with a credit card to cardholders, giving them notice as soon as possible about any changes.
3. Provide A Friction-Free Experience
The ultimate cardholder experience is streamlined and seamless. Behind-the-scenes operations are a big part of achieving this goal. Technology such as APIs can facilitate effective communication between different systems to improve service efficiency and create a streamlined experience. APIs can also help update member data, allow cardholders to track debt from multiple credit cards in one place, and provide your credit union with a deeper understanding of cardholder behavior and needs.
Text messaging offers an effective, convenient way to share helpful tips and important updates with cardholders wherever they go. Communications of all kinds can be personalized as well to be more relevant to members with the help of technology.
Even with all the benefits of technology, it's not a substitute for knowledgeable and friendly staff. Investing in training for your team and regularly engaging in clear internal communications helps staff answer questions, quickly resolve inquiries, and offer debt management support. Reaching out to cardholders and staff for feedback on a regular basis is also critical to fostering a smooth cardholder experience.
4. Create Value
A strategic, relevant rewards program is the benefit valued most by cardholders. It encourages new sign-ups and motivates current cardholders to make your credit union's card top of wallet.
Recent inflation has made rewards more important than ever to cardholders, with 25% using their rewards to buy essential items, according to NerdWallet. Cash rewards tend to be the most popular, but trends change, especially in recent years, so flexible rewards and regular reviews of reward offerings are key to ensuring your card program remains relevant and in demand.
5. Be A Partner Against Fraud
By partnering with cardholders against fraud, credit unions can help cardholders feel more secure using their cards. At Envisant, scamming is the most common type of fraud attack our card and fraud teams have recently encountered. Fraudsters take advantage of cardholders, tricking them into giving out personal information or pin numbers. These include Cash App scams that use phony messages or program offers and romance scams where fraudsters pretend romantic interest to get money.
The best defense against scams is prevention through informed cardholders. Keeping members updated on the latest fraud schemes and regularly providing tips on how to spot deceptive offers and messages are important defensive elements.
The sooner cardholders know their personal information has been compromised, the sooner they can take action, so transaction monitoring and timely alerts from the card issuer are vital. Apps with card control features and the ability to track purchases, receive real-time alerts, and dispute fraudulent charges also empower cardholders to address fraud.
A Trustworthy Partner
A clear, forthright partner who is a reliable source of information makes your life a little easier, understands what you value, and has your back can't help but inspire loyalty. Taking active steps to boost these elements of trust can bring positive, long-term results for your credit union's card program.
Cardholders, however, aren't the only ones who need a partner they can trust. Credit unions need partners with whom they can collaborate and advance. To learn more about resources and opportunities to build your card program, reach out to your GoWest Solutions Team to find out how Envisant can help you today.
Editor's note: This article appeared originally on CreditUnions.com and is the intellectual property of CALLAHAN & ASSOCIATES. No part may be reproduced, transmitted, distributed, published, or otherwise com­municated without the express written permission of CALLAHAN & ASSOCIATES.
Posted in GoWest Solutions, Top Headlines.