Oregon Credit Union Supports Hospital and College with Multi-Year Commitment
September 14, 2023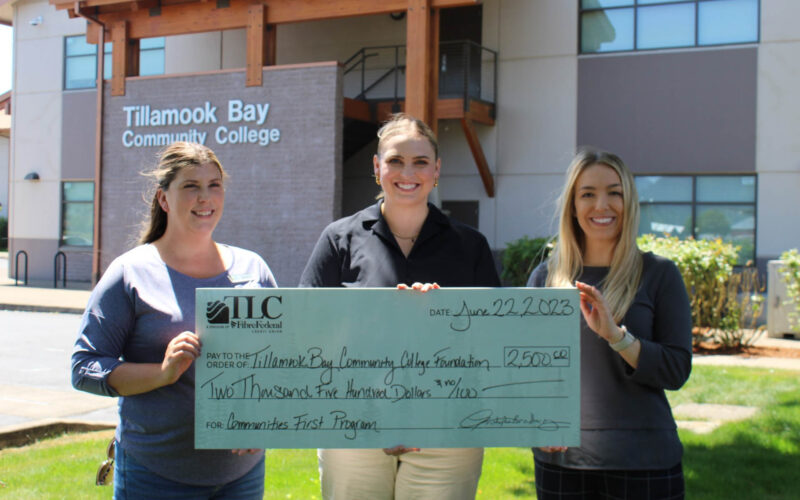 TLC, a Division of Fibre Federal Credit Union, based in Tillamook, Oregon, is continuing its Communities First Program, a multi-year sponsorship for selected hospitals and community colleges within the 11 Oregon and Washington counties it serves.
TLC places a high priority on supporting educational and healthcare-related services throughout its communities, and that mission developed into the Communities First Program in 2018. To date, the credit union has donated $191,600 to Communities First recipients, including 13 hospital foundations and seven community college foundations.
Two of the Communities First Program recipients are Adventist Health Tillamook and the Tillamook Bay Community College Foundation. TLC's 2023 donation funds will be used in the following ways:
Adventist Health Tillamook will further expand its Reach Out & Read literacy program, which uses each well-child checkup as a time for medical providers to talk to families about the importance of reading together and to give the child a book to take home.
Tillamook Bay Community College will put the funds toward the Mildred Davy Scholarship and Recognition Luncheon, an annual event for TBCC scholarship recipients.
Posted in Oregon, Regional Member News.