RSVP Today for the YCUP PDX CEO Roundtable
September 7, 2023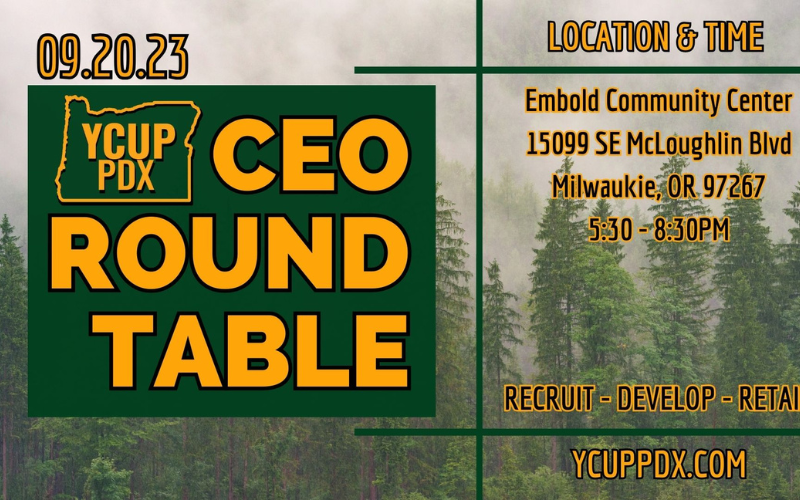 The highly anticipated YCUP PDX CEO Roundtable is back!
This year we are hosting an incredible group of CEOs from local credit unions. Get ready for an evening of inspiring discussions with industry leaders as we pave the way for future success! This is an amazing opportunity to learn some trade secrets, pick up sound advice, and share your ideas with CEOs from all over the region.
The event will be held Sept. 20.
RSVPs Required: Click HERE!
CEOs Attending:
Aaron Goff – Embold Credit Union
Amy Nelson – Point West Credit Union
Brady Howe – Cutting Edge Credit Union
Justin Olson – Forrit Credit Union
Lindsey Salvestrin – Columbia Credit Union
Nathan Cox – InRoads Credit Union
Seth Schaefer – Rivermark Community Credit Union
Location: Embold Community Center, 15099 SE McLoughlin Blvd, Oak Grove, OR 97267
Donation:
Suggested donation of in-date shelf stable food for entrance to the event. All food items will be donated to the Clackamas Service Center. Any in-date shelf-stable food is welcome, but some that are in high demand include canned/pouch tuna or salmon, peanut butter, cereals, and kid-friendly snacks.
Posted in Oregon, Regional Member News.