OCCU Promotes Two Executives
September 7, 2023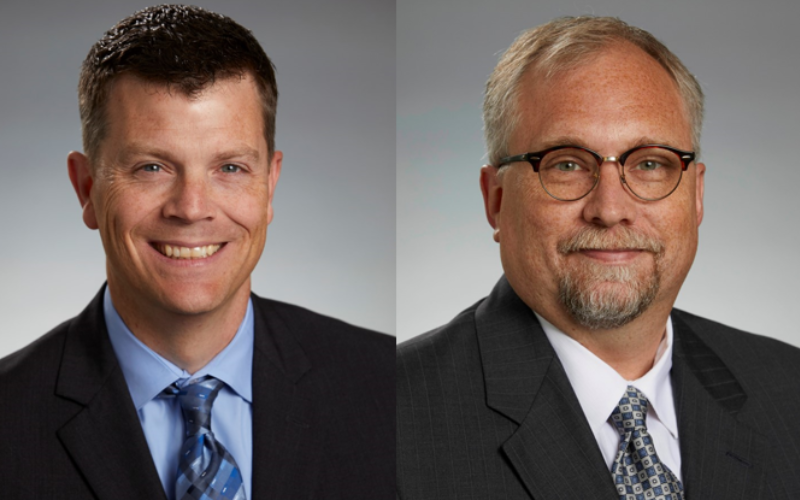 OCCU, based in Eugene, Oregon, announces the promotion of two company leaders to senior vice president roles.
Ethan Nelson has been promoted to senior vice president of credit administration. He will oversee OCCU's credit policy and administrative functions, including underwriting, credit services, mortgage and home-equity lending, and business credit analysis. He also will oversee loan portfolio management.
Nelson has been with OCCU for 24 years and brings expertise in underwriting, collections, and mortgage and home-equity lending to his new position. He holds a B.S. in business administration from Oregon State University. He chairs the CUNA Lending Council Executive Committee and volunteers for the Junction City Revolving Loan Fund Committee, which encourages local businesses and job opportunities.
Matthew Wilson has been promoted to senior vice president of risk and administration. He will oversee the management, development, and administration of fraud and loss prevention, information security, facilities, risk and administration, and project management programs. He and his teams lead the organization in developing architecture, software, and programs to ensure the safety of networks and member data and administer applicable risk management policies, protocols, and controls to ensure facility readiness. These teams will also lead investigations, business continuity management and vendor management and procurement initiatives.
Wilson has been with OCCU for nearly 10 years. He is a graduate of Western CUNA Management School at Pomona College and is certified as a credit union compliance expert. Wilson serves on the board of directors of Evergreen Armored Transport and is active with PSCU's Risk Advisory Group. He has decades of previous experience with Fortune 500 companies in fraud, business continuity/disaster recovery, physical security, executive protection, regulatory compliance, and workplace violence.
Posted in Oregon, Regional Member News.