Team OCCU Hikes for Hope
September 5, 2023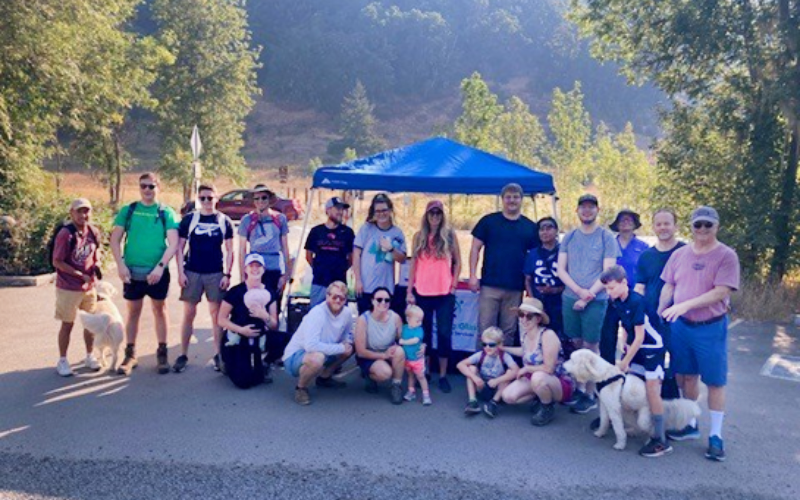 OCCU team members joined Looking Glass Community Services for its sixth annual Hike for Hope on Aug. 5.
The Eugene, Oregon-based credit union participated in the event for the fifth year as a sponsoring organization. As part of the sponsorship, OCCU team members and their families were invited to join a hike up Mount Pisgah, outside Eugene.
Prior to the hike, Looking Glass held a series of raffles for items donated by other supporting organizations. Participants also heard from a Looking Glass counselor about her experiences working with at-risk youth.
Despite the heat and poor air quality, many members of Team OCCU made it to the top.
In total, this year's Hike for Hope raised $6,200. Funds will go toward Looking Glass's work providing counseling, housing, and workforce training to at-risk youth and families.
The Hike for Hope embodies OCCU's commitment to its team members' health through wellness policies. OCCU is proud of its generous time-off allocations, which encourage staff to step away from work to recharge often. In addition, staff are eligible for quarterly wellness reimbursements on items purchased for activities that promote mental and physical health, like exercise equipment and hobby supplies. Perhaps most notably, a pilot program was started in OCCU's call center earlier this year to test the feasibility of a four-day, 32-hour workweek as a radical way to improve employee well-being.
Posted in Oregon, Regional Member News.