Washington Rep. Kilmer and local credit union leaders discuss pressing issues
Posted by Joe Adamack on August 23, 2023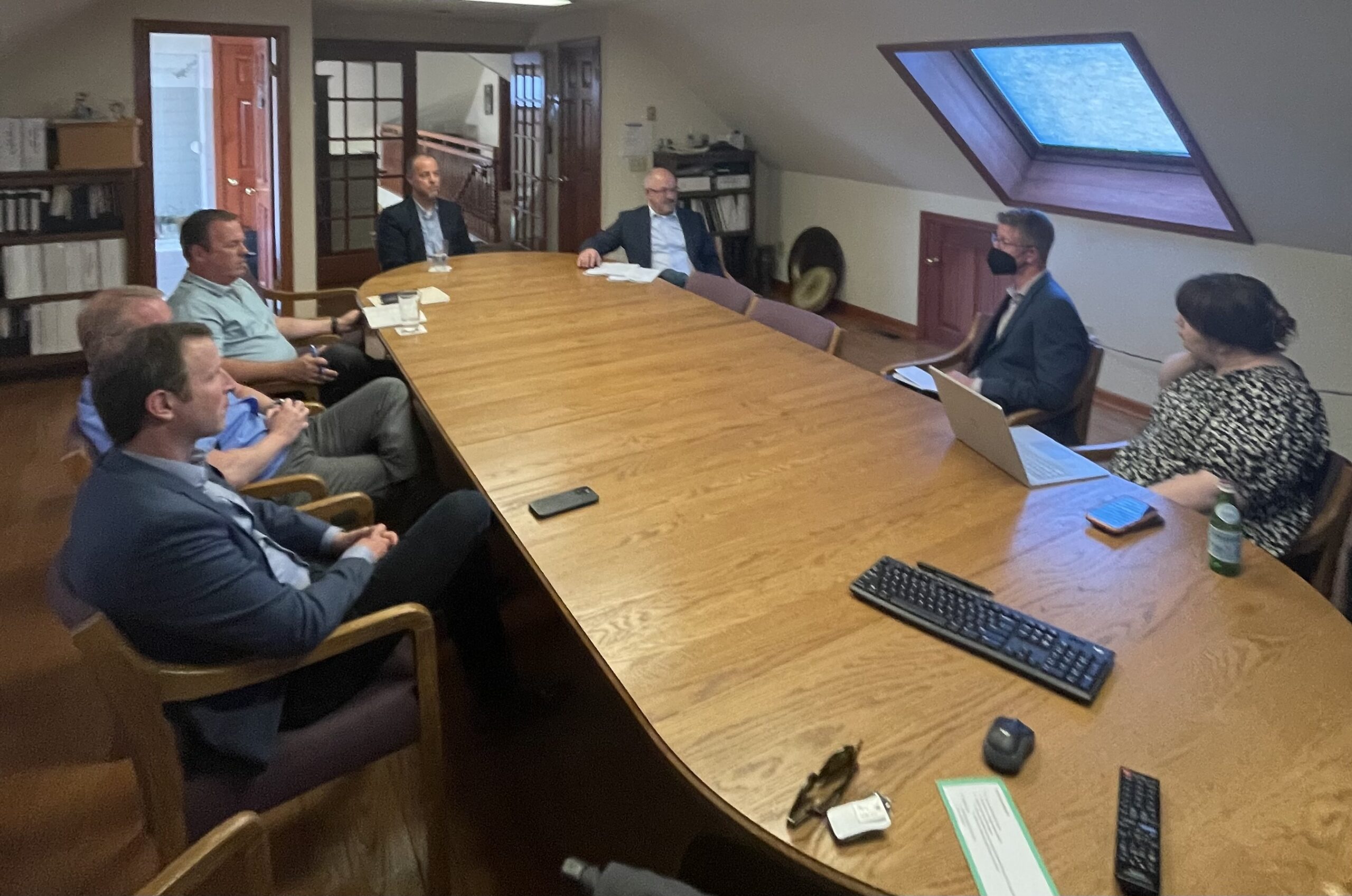 With the US House of Representatives on a break for its August recess, lawmakers are able to return to their home districts to connect with community members. Five Washington credit union CEOs took this opportunity to connect with Congressman Derek Kilmer on Monday to discuss important credit union issues. Since 2013 Kilmer has represented Washington state's 6th Congressional District which includes the Olympic and Kitsap Peninsulas and Tacoma.
Jim Morrell of Peninsula Credit Union, Scott Prior of Connection Credit Union, Shawn Gilfedder of Kitsap Credit Union, Don Clark of Sound Credit Union, and Justin Martin of TAPCO Credit Union, had an extended roundtable discussion and were able to dive more deeply into important issues, provide updates on the impact of Washington credit unions, and hear the congressman's expectations for upcoming budget debates and issues.
Topics included an update on the significant impact credit unions have had deploying CDFI funding to communities in greatest need along with some of the challenges navigating the program, the continued need to modernize the federal credit union charter, the importance of a national data privacy framework, active legislation on interchange fees, and the overall state of financial services.
Posted in Advocacy on the Move, Washington, Washington Advocacy.