Canopy Credit Union's Nemec Named NAFCU CEO of the Year
August 22, 2023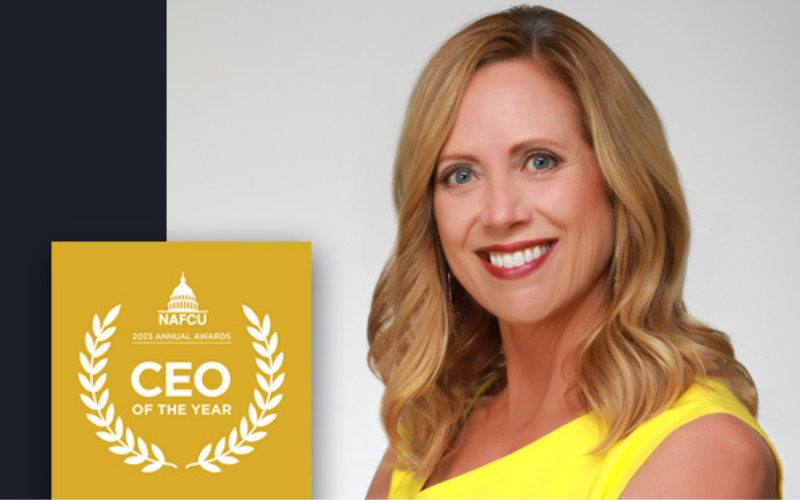 Charlotte Nemec, president and CEO of Canopy Credit Union, was selected as CEO of the Year by the National Association of Federally-Insured Credit Unions.
"Charlotte is an amazing leader who is extremely dedicated to the credit union, its members, board, and her staff," said Mark Nelson, chairman of Canopy's board of directors. "We are thrilled, but not surprised, that experts in the industry recognize Charlotte's impactful leadership. This award honors her, Canopy and Spokane."
Since Nemec became president and CEO in 2018, the Spokane, Washington-based Canopy added two branches, grew in assets by nearly 50%, and received a designation as a Community Development Financial Institution for its exemplary work serving low-income populations. Nemec's leadership is instrumental in creating a thriving culture where employees and members feel valued, which was recognized when Canopy was honored as the 7th "Best Credit Union to Work for in the Nation" in 2022 by American Banker.
"It is such an honor to receive this award," Nemec said. "The community and team have embraced Canopy's vision of building a happier and healthier community through financial inclusion. This award means we've walked our talk, and we will continue to do so."
Beyond her role at Canopy Credit Union, Nemec's dedication to the industry extends to her involvement as a GoWest Foundation board member and a Washington Governmental Affairs Committee co-chair.
"Charlotte Nemec's role as a Foundation board member exemplifies her dedication to fostering positive impact and meaningful change within the Credit Union Movement," said Sharee Adkins, chief impact officer and Foundation executive director for GoWest. "I am thrilled to see her continue to get recognized for her contributions to the success and strength of the credit union movement."
In a year where NAFCU received more award nominations than in the last three years combined, Nemec won in the category of credit unions with assets of $500 million or less. She will be honored in Washington, D.C., in September.
Posted in Top Headlines, Washington.