Gesa Credit Union Awards More Than $340,000 to Local School Districts
August 18, 2023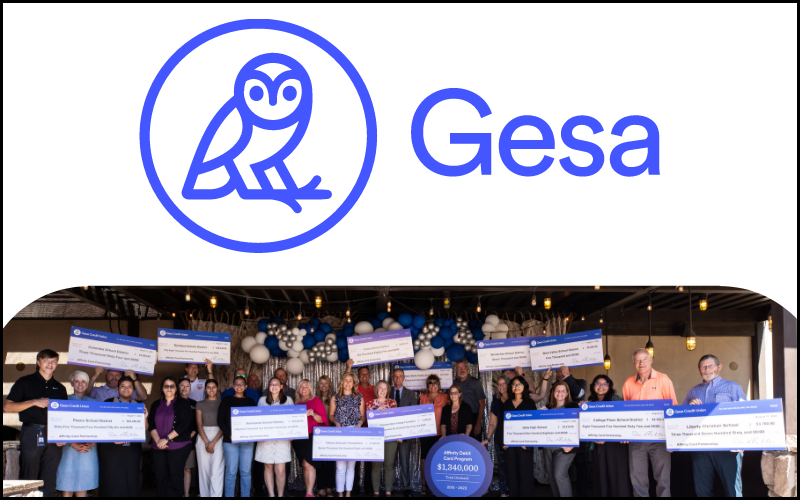 Gesa Credit Union, based in Richland, Washington, recently announced that the 2022-2023 total school year earnings of its Affinity Debit Card Program exceeded $340,000 for partner school districts across the state.
The program provides support to local schools by generating funds for partner districts to utilize towards academic programs, technology needs, extracurricular activities, and athletics. Every time a member swipes their co-branded Affinity Debit Card, Gesa makes a donation to that particular school district.
The announcement was made Aug. 14 at the annual Affinity Card celebration in Richland.
"Gesa takes immense pride in actively supporting education across Washington, and we are deeply committed to empowering both our students as the future of our communities and our educators, who inspire them every day," said Don Miller, president and CEO of Gesa. "We are grateful to our members whose invaluable contributions play a pivotal role in our program and in everything we do, enabling us to continue shaping a better future for all."
The Affinity Debit Card Program began in 2015. Since then, Gesa has raised more than $1.34 million for the 35 schools it partners with. This is the second year that the credit union has been able to provide more than $300,000 in funds through the program, with some partners receiving upwards of $65,000 to support their students.
Posted in Regional Member News, Washington.