'Big Deck,' Big Success
August 18, 2023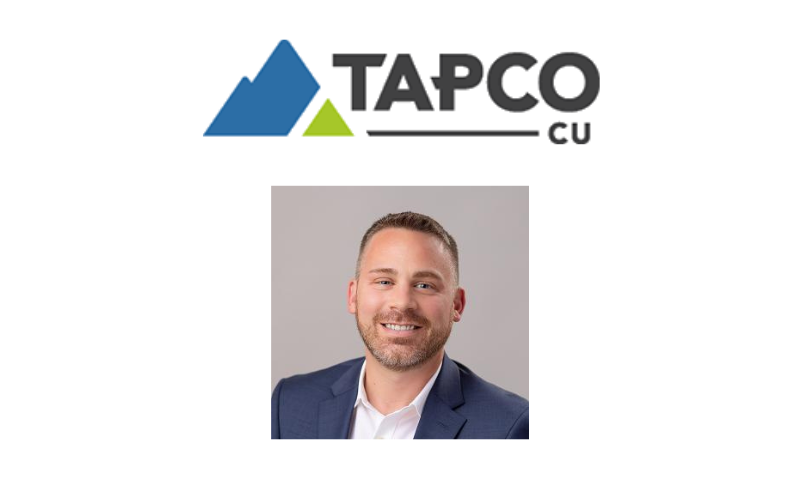 There's a new kind of energy at TAPCO Credit Union, but you'd be hard-pressed to find a lot of folks who will say the words out loud.
That's thanks to a successful 2022 home equity loan campaign that put a spin on a popular — but NSFW — expression and helped boost loan volumes while bringing in young new members, too.
"We knew we wanted to be edgy; we know edgy gets noticed," says Jacob Rose, marketing specialist at the Washington state cooperative. "We were brainstorming and looking at things with a home equity line and home improvement. The 'BDE' phrase came to mind. We tamed it down and got to 'Big Deck Envy' — you're going to be envious of your neighbor's big deck."
To take things a step further, the marketing team paired the tagline with an action shot of a contractor building a deck. The campaign used billboards, social media postings, postcards, and radio ads with a popular Seattle-area on-air personality to help boost awareness.
HELOCs, Autos, And Diamonds
The results speak for themselves. In the two months the campaign ran — April and May of 2022 — TAPCO estimated it would reach nearly $1.6 million in total HELOC volume. Instead, the campaign helped bring in more than $5 million for that product. Similarly, the credit union estimated it would make around $565,000 in second mortgages but reached nearly $2.2 million by the time the campaign ended.
All that work had an impact beyond just home loans. According to Bill Peters, chief operating officer, Big Deck Envy also helped bring in a handful of new members along with two new auto loans and 10 new checking accounts. Even better, it helped flip member demographics to better attract consumers between the credit union's target ages of 24 and 40.
Aside from the impact on the balance sheet, Big Deck Envy also earned multiple Diamond Awards from the Credit Union National Association.
Small But Mighty
Peters is quick to note the success of Big Deck Envy wasn't solely from clever marketing. Although the COO offers effusive praise of his "small but mighty" marketing team, he also admits the credit union targeted nearly 1,000 members who either had the ability to take on a mortgage product or had inactive accounts. It also mailed postcards to 10,200 households located within a 1.5-mile radius of its six branches.
Since that campaign launched, second mortgages and HELOCs have risen to more than 16% of total loans, an increase of 4 percentage points in just one year. Mortgage lending of all types now makes up slightly more than 30% of TAPCO's total loan volumes, and overall loan growth in the first quarter of 2023 was more than 18%. Real estate loans at TAPCO made up more than 36% of total assets at the close of the first quarter.
More details about TAPCO's results can be found here.
Editor's note: 
This article
 appeared originally on 
CreditUnions.com
 and is the intellectual property of CALLAHAN & ASSOCIATES. No part may be reproduced, transmitted, distributed, published, or otherwise com­municated without the express written permission of CALLAHAN & ASSOCIATES.
Posted in Top Headlines, Washington.