NCUA Director Rodney Hood Welcomed by Wyoming, Colorado CU Leaders
Posted by Layna Officer on August 8, 2023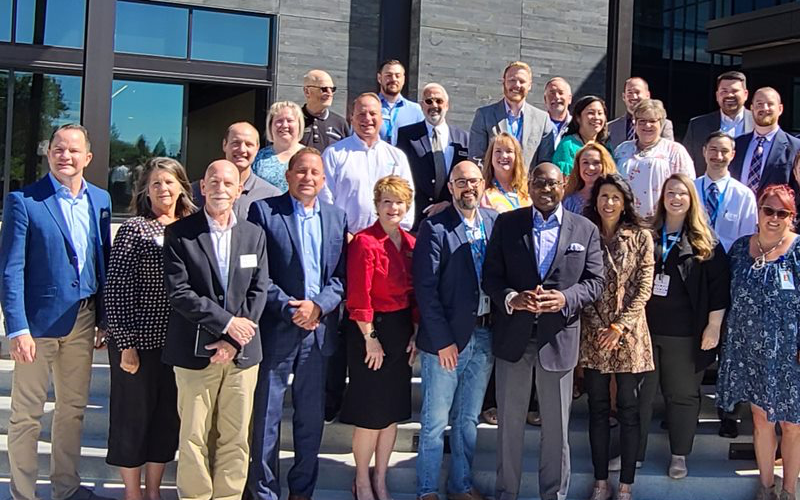 NCUA Director Rodney Hood delivered on a promise he made to GoWest credit union advocates during the CUNA Governmental Affairs Conference last spring: to pay an in-person visit to the region. Director Hood accepted an invitation from Jason Buchanan, Chief Credit & Risk Officer, Blue FCU, to attend a meeting at Blue's headquarters, and he was greeted by a large group of industry colleagues there on August 7.
Director Hood engaged in a thought-leader discussion focused on several key themes including liquidity, interest rate risk, cybersecurity, opportunities for small credit union support, and the health of the National Share Insurance Fund. The group discussed proactive ways to continue to have a strong insurance fund, and how parity on coverage limits can be achieved.
Bobbie Frank, GoWest Credit Union Association's vice president of legislative affairs for Wyoming briefed credit union attendees on how the state's credit unions engaged through the State Issues Working Group and the Governmental Affairs Committee, to help determine which legislative and regulatory priorities could help credit unions to provide the best possible services to their 336,000 members.
Special thanks to Blue FCU for hosting this gathering.
Posted in Advocacy on the Move, Colorado Advocacy, Wyoming Advocacy.