Check out the updated MAXX Agenda!
Posted by Andrew Kobialka on August 8, 2023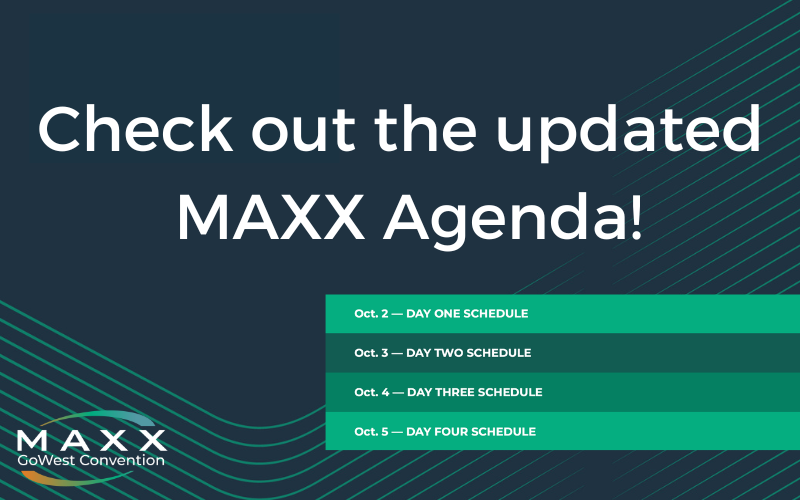 The MAXX GoWest Convention is the biggest credit union gathering in the West and has become the must-attend event for many credit union professionals.
This year we have been working hard to gather the best of the best on industry-tailored topics you care about most. To ensure that MAXX is truly an experience for everyone in the credit union community, we will have over 70 speakers, 50+ content sessions, 120 booths at the Solutions Tradeshow, renowned keynotes, an 80's prom-themed CU4Kids charitable auction, the GoWest Awards Dinner and Gala, and tons of exciting new and interactive ways to engage with your peers throughout the six state GoWest region.
Check out the newly updated MAXX 2023 agenda to see what you can look forward to!
We'll be adding more content over the coming days, so be sure to come back to for live updates.
Wish you could bring a friend to MAXX? Enter our GIVEAWAY and earn TWO Tickets to MAXX 2023! Visit us on LinkedIn and Facebook to learn more.
Posted in MAXX Annual Convention, Top Headlines.