Improving Operational Efficiency Via the ITM-ATM Channel
July 28, 2023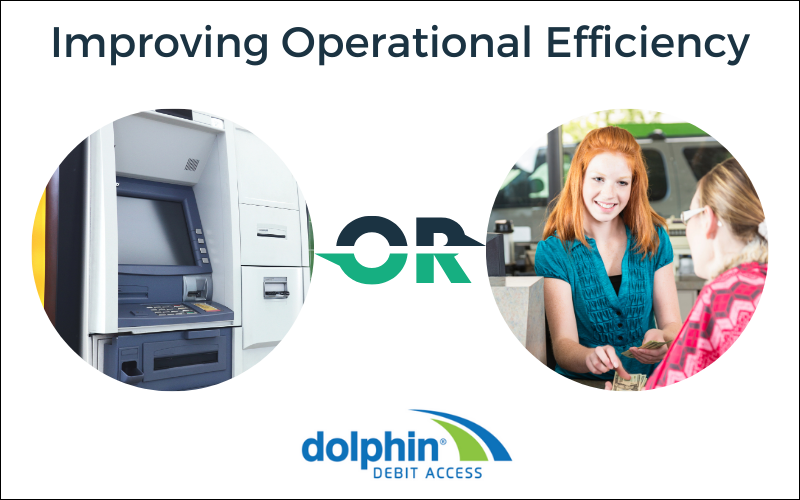 We've heard the same message again and again — the job market remains strong.
Companies continue to hire new employees, whether to fill vacancies or expand operations. And while job growth began to slow in June, the pace is still considered historically high, and wage growth is robust.
However, none of this is reflected in hold times or process improvements.
Credit unions are still struggling to fill vacancies, and as the hiring process moves forward and employees adjust to their new roles, how can they adjust operating procedures with smaller staff at branches and administrative offices? Some statistics suggest it takes six months for a new employee to reach proficiency at even the most menial jobs.
Progressive organizations are seeking to unburden staff with unnecessary operational duties by using a trusted partner instead.
One consideration is the ATM and ITM fleet, according to Joe Woods, senior vice president of marketing and partnerships at GoWest Solutions partner Dolphin Debit Access. As most of the industry has outsourced the operation of its core operating system and credit and debit card services, ATMs and ITMs are the next logical step for many to create operational efficiencies and reduce costs.
Enabling staff to focus on members is of the utmost importance. Anything operational that pulls staff away from this focus should be put at the top of the list for outsourcing consideration.
ATMs remain a very cost-effective means for members to access their cash and make deposits. Recent studies show the average ATM transaction costs a credit union $0.70 while the average teller transaction has climbed to over $4.50.
Yet there are still efficiencies to be had. Some credit unions have indicated they spend 40+ hours of staff time managing 10-20 ATMs. What could cross-selling and member retention efforts look like if 40 branch hours could be redirected to the member?
Eliminating these staff costs can result in significant savings. A mid-level salary and benefits package for a full-time employee has a direct impact on the bottom line. A reasonable compensation package of $55,000 adds over $4,500 to monthly ATM management costs.
With third-party experts in charge of your ATM and ITM program, staff time and associated costs are reduced. In addition, operational costs shrink through an ATM-As-a Service provider's economies of scale. Speak to your GoWest Solutions Team to learn more about how Dolphin Debit Access can help your credit union.
Posted in GoWest Solutions, Top Headlines.