Washington's new state budget charts fiscal course for next two years
Posted by Joe Adamack on July 19, 2023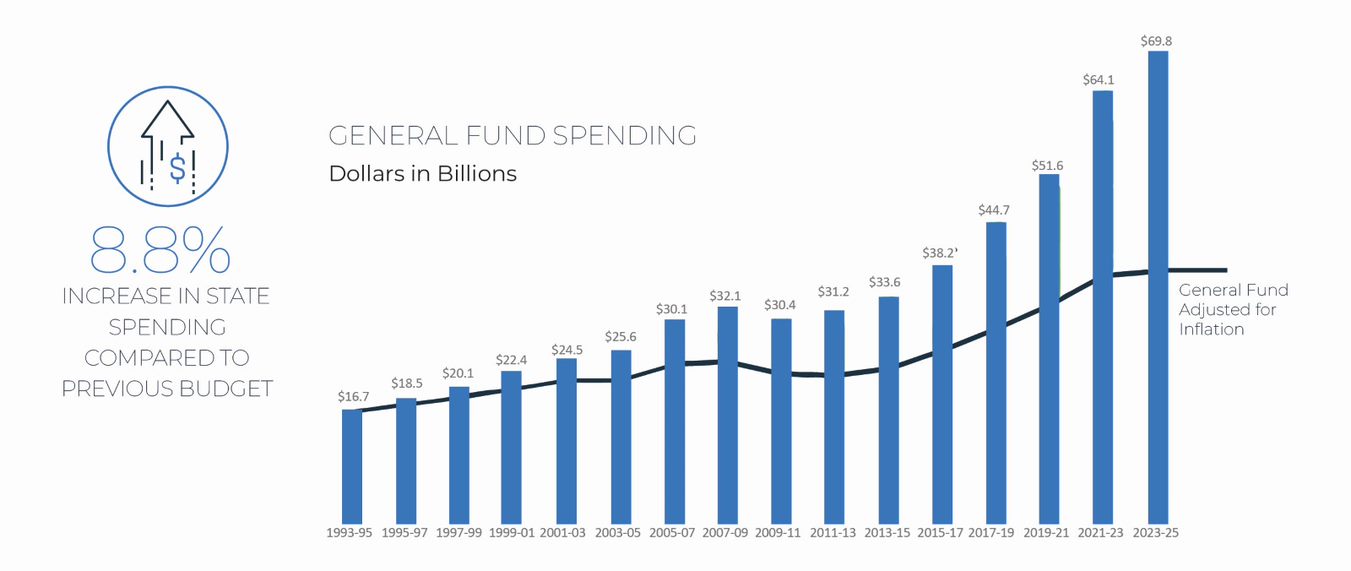 During this year's legislative session Washington lawmakers approved a $69 billion two-year operating budget that went into effect this month on July 1st and will pay for state services between now and June 30, 2025. The overall budget makes significant investments in special education, behavioral health, drug treatment, affordable housing, and more. Despite several tax proposals put forward by legislators in both chambers, the final spending plan relies on no new additional general taxes and retains ample reserves. The operating budget passed on a 58-40 party-line vote in the House but did garner bipartisan support in the Senate with a 38-10 margin.
Major spending items include:
$1.2 billion toward behavioral health treatment including drug treatment facilities, housing support, and mental health care;
$2.9 billion toward public education with a significant portion going toward students with special needs;
$529 million toward housing and homelessness prevention.

Lawmakers craft two year — "biennial" — operating budgets that pay for the day-to-day operations of state government. As a result they only need to update the current plan during the 2024 legislative session as opposed to creating a new spending plan from scratch, which is why even-numbered year legislative sessions are only 60 days as opposed to the 105 days needed to craft a brand-new budget.
Posted in Advocacy on the Move, Washington Advocacy.