OCCU Team Leverages Corporate Volunteer Benefits to Maintain Oregon Nature Preserve
July 10, 2023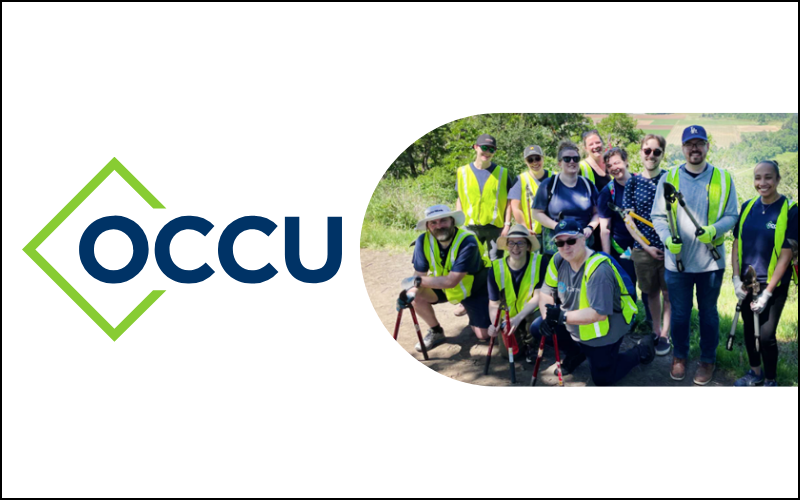 A team from OCCU, based in Eugene, Oregon, recently used corporate paid volunteer time benefits to perform trail maintenance work at a local nature reserve.
OCCU's organizational development team, which includes employee engagement, training, and DEI professionals, coordinated three and a half hours of volunteer time with the management of the Howard Buford Recreation Area outside Eugene. Twelve team members spent the morning of May 18 removing branches and invasive blackberry bushes from public trails on Mount Pisgah, a favorite local nature spot.
The team took advantage of OCCU's corporate volunteer time off benefit, CORE (Community OutReach for Employees). Through the CORE program, staff members are allocated 40 paid hours each year to spend volunteering at nonprofits they are passionate about. In 2022 alone, OCCU staff redeemed 945 CORE Time hours.
"We had a great time talking and joking together, enjoying the views and feeling pride looking back at the trail and seeing our impact," said Erin Ocean, one of the team members who led the volunteer effort. "CORE time is an amazing benefit at OCCU. It helps our employees live our core value of bigheartedness and shows OCCU's true, deep commitment to improving and supporting our local communities."
Posted in Oregon, Regional Member News.