InRoads Program Raises Over $431,000 for Local Schools
July 9, 2023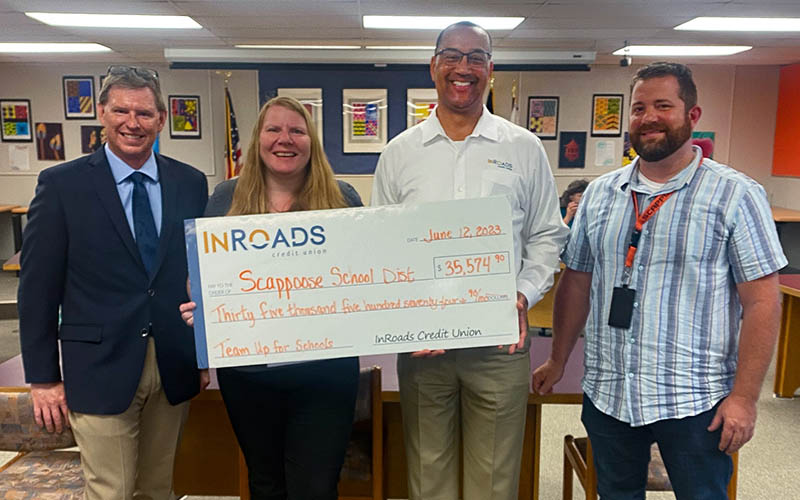 The InRoads Credit Union "Team Up for Schools" program has raised more than $431,000 for local high schools with the help of its members.
Now in its sixth year, the program encourages members to use a special, co-branded debit card featuring one of three mascots for high schools in St. Helens, where InRoads is based, Scappoose and Rainier.
When members use their card for a purchase, InRoads contributes 5¢ to the member's favorite school. The more members utilize the cards, the more money that goes to the schools. Members have helped raise $97,671 for the 2022-23 school year.
"It's an honor to help our local schools," stated Nathan Cox, InRoads president and CEO. "Our members love being able to support their favorite school, and the schools really appreciate the extra funds. It's a win-win for everyone."
This year, St. Helens High School has received $50,661.15, Scappoose High School received $35,574.90 and Rainier High School has gotten a total of $11,435.20.
"Scappoose High School is privileged and thankful for the support and partnership with InRoads Credit Union and our community," said Scappoose High School Principal Jerimy Kelley. "We have been able to use the funds to enhance the student experience at SHS in many ways. Thank you so much for the continued partnership and support of our students and school."
Posted in Oregon, Regional Member News.