Columbia Credit Union Donates $10,394 to the American Heart Association
June 27, 2023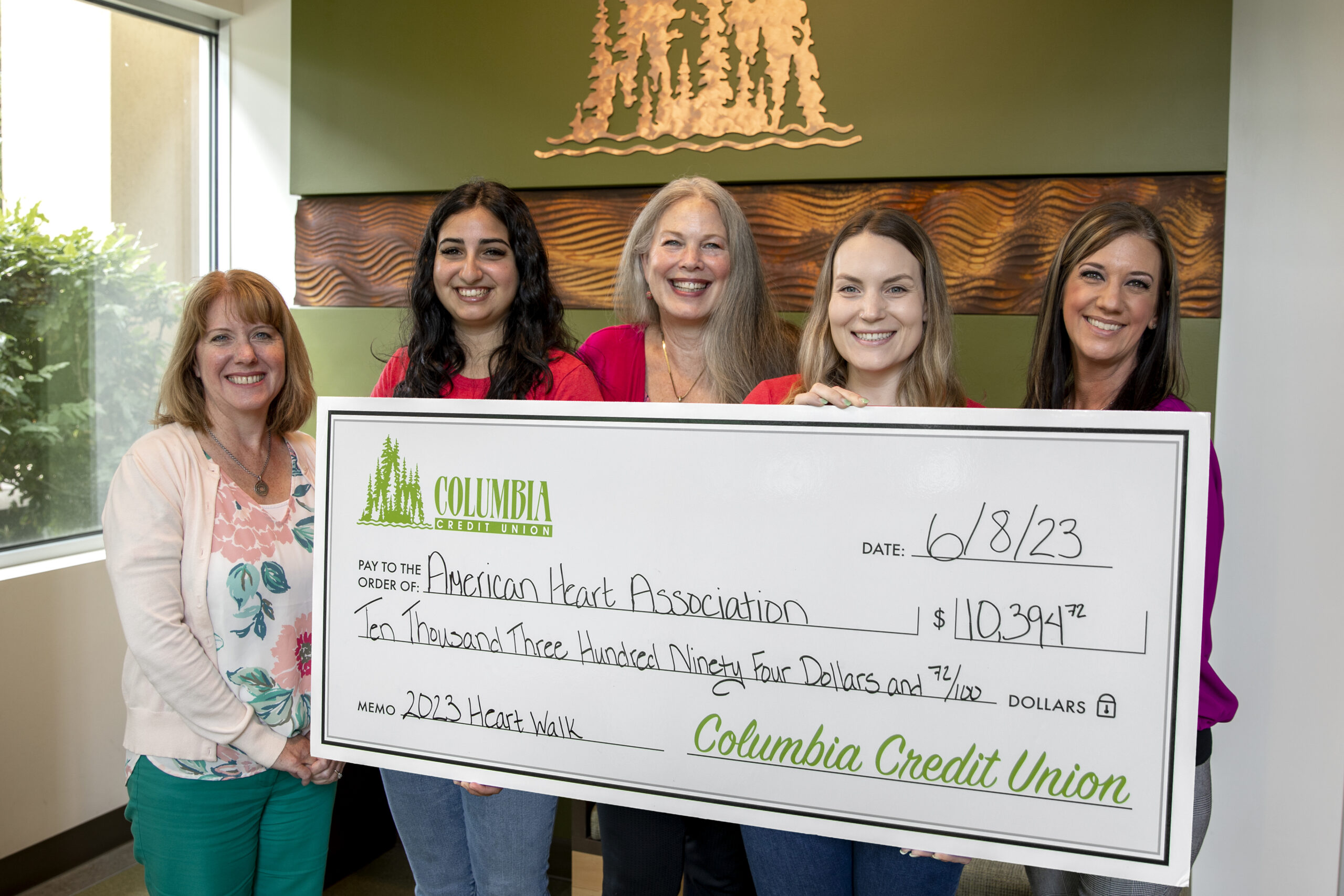 Columbia Credit Union, based in Vancouver, Washington, has presented a donation of $10,394.72 to the American Heart Association following fundraising for the organization's Heart and Stroke Walk on May 20.
The funds were raised by Columbia CU's staff during an internal campaign to support research fighting heart disease — southwest Washington's number one killer.
Through employee-powered fundraisers like a chili cookoff and craft paper heart sales, Columbia CU's Team Big Green was able to hit their $10,000 goal for the second year in a row before hitting the pavement on the day of the walk-in their green shirts and sneakers.
"Support for the community is one of Columbia CU's core values," said Vice President of Outreach and Social Responsibility Michelle Thor. "Seeing all our staff get behind the heart walk to raise such large numbers is a great example of how deeply we all take that core value to heart."
Posted in Regional Member News, Washington.