8 Steps For Building A Purpose-Driven Growth Strategy
June 13, 2023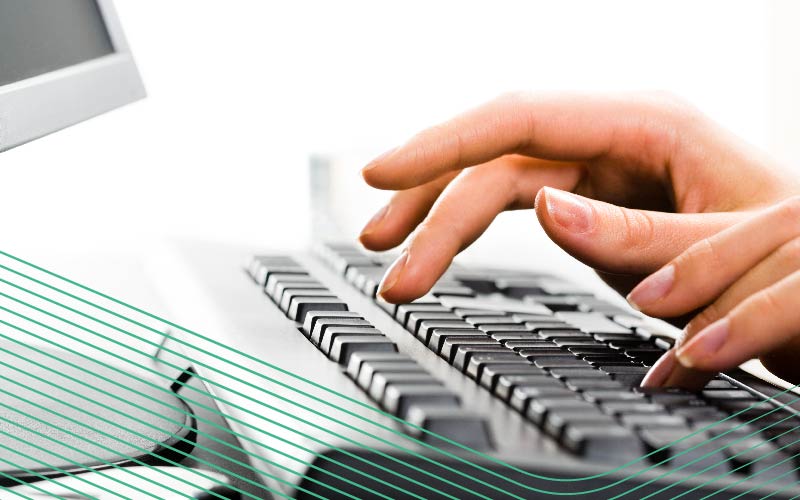 In today's rapidly evolving financial landscape, credit unions are continuously looking for ways to differentiate themselves from other institutions. Working with leading credit unions, Callahan & Associates has found that a well-defined, embedded purpose drives member and employee engagement, which in turn drives sustainable growth.
One of the biggest challenges we see credit unions face, however, is how to act on purpose-driven strategy. Many credit unions know that leading with purpose is a key differentiator yet struggle with operationalizing it. We often get asked, "what do we do next?"
Callahan works with institutions of all sizes and business models across the United States, and through this work, they have identified eight key steps to steer credit unions onto the purpose path and pinpoint their location on our Purpose Journey Map. Although it's true that all credit unions have distinct benefits and aspirations that set them apart from others, these steps will spark a conversation at any organization and offer inspiration as you embark on — or build out — your own journey.
Gain Leadership Buy-In
First ask yourself, is why we exist embedded in our strategy? If your leaders — including your entire management team and board of directors — cannot confidently answer that question with a resounding "Yes!" then you have work to do. Start here.
Many credit unions who have successfully woven purpose into their strategic plan have looked externally to gather intel on their market, community, and prospective members. They have invested time in figuring out the state of their members and their key target audience. After focusing on those factors first, you can then look internally to identify gaps and work to define your role in society's larger picture.
Articulate Your Purpose
Do you sometimes feel the word "purpose" is a buzzword? You aren't alone. Purpose is used a lot and often gets confused with words like "mission," "vision," "values," "impact," and more.
Your purpose articulates why your credit union's work matters, and it is the foundation on which the company's mission, vision, values, and culture are built.
Purpose lies at the intersection of two fundamental questions.
Who are we (what are our authentic and distinctive strengths)?
What human need do we fulfill in society?
How would you answer these two crucial questions?
Harness The Power Of Employees
When you think of your key stakeholder model, it's likely employees hold a prominent position. Guess what? Purpose matters to them, too.
A PwC strategy survey found that employees consider purpose to be twice as important as motivators like compensation and advancement. Need more proof? An MIT Sloan Management Review report shared that 72% of respondents strongly care about the purpose of their business. Point blank, employees want to work for a purpose-driven organization, and they are crucial to bringing your strategy to life.
Foster an environment that encourages employees and empowers them with the tools and resources they need to understand and communicate your purpose, both internally and externally.
Communicate Your Purpose
Effective communication is key to embedding purpose into the fabric of your credit union. Examine your website, social media, newsletters, and more. Are you leading with product and promotion? Rational benefits won't help you build emotional relationships with your members.
It's time to consider a different approach.
Instead of this:
How are you communicating your purpose and building emotional, long-lasting relationships with your members? Develop a comprehensive communication plan that ensures you are consistently and authentically sharing your purpose with employees, members, and the wider community.
Identify Success Metrics
How can you tell if your efforts to lead with purpose are making an impact? You measure them.
Tracking your progress in traditional financial metrics remains important for performance management; however, leading with purpose also requires leaders to think beyond the balance sheet. How can your team keep score differently? Many credit unions are creating impact scorecards and swapping traditional metrics like ROA for ones like member financial well-being levels.
Not sure where to start? We have you covered. Working with credit unions that are trailblazers in impact, we've identified four areas and potential metrics that demonstrate a credit union's success in leading with impact.
Optimize Organization Alignment
How aligned is your credit union? If you were to ask your employees to answer a set of questions using a scale that runs from "strongly disagree" to "strongly agree," where would employees rate your credit union on questions such as:
The credit union's purpose is well-defined.
The credit union makes purpose-based decisions over ones purely based on financial metrics.
I know how my daily work aligns with the credit union's purpose.
Would your employees answer similarly to one another? Is your purpose as clear and embedded across all levels of the organization as you think it is? Don't assume alignment, measure it. Callahan recently created a Purpose Alignment Tool to help credit unions measure alignment. You can generate and measure your own survey, of course, just make sure to do it.
Understand Your Community Needs
Dig deep into the communities you serve to better understand their needs and aspirations. Engage with local organizations, community leaders, and members to develop insights into the challenges and opportunities that exist for them, then design and implement initiatives that address these needs, leveraging your credit union's distinct capabilities and resources.
By actively supporting and uplifting your community, you strengthen the bond between your credit union and its members.
Redefine Your Products And Services
Last, but not least, examine your current product and service offerings. Are you confident what you offer your members aligns with your purpose? Many credit unions have created new products to meet the evolving needs of members based on their position in the market — think microlending programs and credit builder accounts.
But you don't have to jump directly to product development. Instead, simply start talking about your products and services differently. For example, instead of focusing on how your credit union can increase mortgage originations, frame your home loan programs as ways to help more members access housing. It's a small internal tweak that can make a major difference. When you shift your mindset, big things can happen.
Ultimately, there is no right or wrong way to lead with purpose. As you start or continue your strategic planning efforts, we hope you put purpose at the forefront of your strategy. By embarking on this transformative journey, credit unions can not only thrive in a rapidly changing financial landscape but also make a positive and lasting impact on their members, employees, and the communities they serve.
If you were to map your credit union's purpose journey, what would it look like? Would it include these steps? Are you ready for the challenge? Map your own.  Download a copy of our full Purpose Journey Map for inspiration.
Editor's note: This article appeared originally on CreditUnions.com and is the intellectual property of CALLAHAN & ASSOCIATES. No part may be reproduced, transmitted, distributed, published, or otherwise com­municated without the express written permission of CALLAHAN & ASSOCIATES.
Posted in Thought Leadership, Top Headlines.